What Is Digital Transformation? Here's Our Definitive Guide
From individual people that use their phones to contact loved ones, order products online, and participate in social media, right the way through to businesses and enterprises who weave digital processes into their business models – technology is absolutely everywhere, in all segments of society. For the latter group, businesses, the role that digital technologies play in their daily operations cannot be underestimated and, as we head into the 2020's the need for them to undergo digital transformations, that further embed and increase the use of technological systems, is vital. In this definitive guide, we're going to be looking at the ideas behind the digital business transformation, how to implement new technology into your businesses processes, and why Microsoft's cloud services and a managed IT service company such as Everything Tech, can help achieve a true transformation.
We'll be exploring the fundamental nature of this transformation of business technology and examining how Covid-19 has changed priorities, quickened the pace of digitization, and made this kind of digital strategy a necessity for employees to be successful and achieve their goals. Regardless of what sector or market you operate in, the need to take these steps now is, in business terms, a matter of life and death. The scale of digital innovations is only going to increase and to avoid being left behind, digital transformation efforts need to be made right now. So, without further ado, let's get started and help you take your first steps to a successful digital business transformation.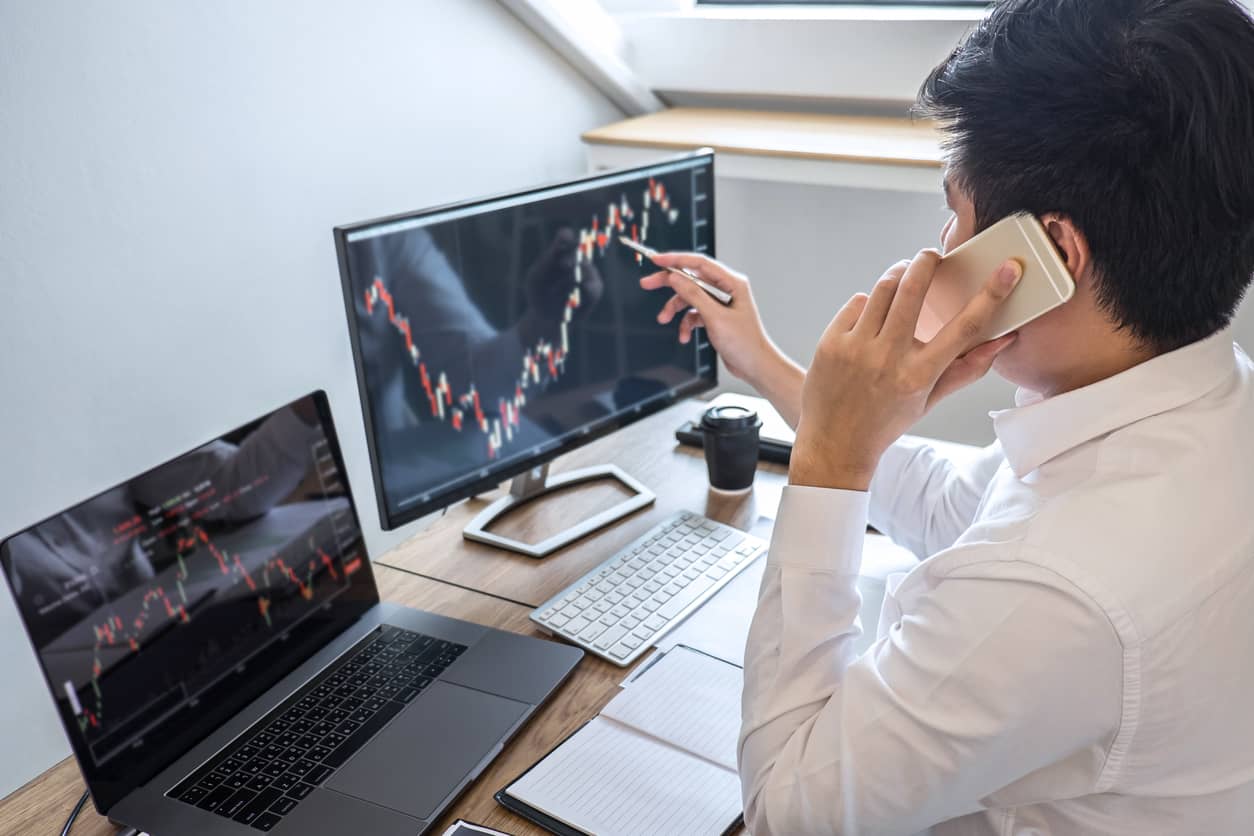 What Is Digital Transformation And What Is Meant By It?
Essentially, the term 'digital transformation' refers to businesses using digital technologies to create new processes, cultures, and enhanced customer experiences, or adapt existing systems. The point of a digital transformation process is to ensure that a company can keep up with business innovation and reflect the changing demands of wider society. A lot of the time, people and business think about the process of digital transformations as it relates to their internal practices and individual departments, this siloing of the process is common but falls short of the fundamental nature needed for a successful digital transformation strategy to be undertaken.
The reason why digital transformation and IT services are important is that it helps a company refocus on how they interact with customers and how their business processes impact customer expectations. It's not just about the HR department, or the development team, or the sales team, it's about how we engage with customers and what role digital technologies play in order to facilitate this. As we enter the third decade of the 21st century, we're all going to be moving further away from legacy technology and taking on board cloud technology, mobile applications, and new ways to speak to customers, such as chatbots and social media. This change presents a chance to surpass customer demands and alter operational processes in a way that benefits them, employees, and business leaders alike.
Everything Tech Definition
Digital transformation is the foundational process by which a business changes how it interacts with customers by harnessing new technologies, possibilities, and radically changing the way daily operations are done. As well as promoting efficiency, successful transformations can help foster new types of innovation and creativity and welcome in new digital technologies.
Obviously, digital transformation projects will differ in length depending on the age, size, and type of company that is undertaking it. For companies that are young, nimble and have not had time to put into practice legacy systems, a digital transformation strategy may be baked into the founding of the business and be taught to all employees from the moment they arrive. On the other hand, a company that has a well-established business strategy, and way of working, may require a more fundamental change in response to this transformation. This is because the digital platforms needed to enhance the digital experience simply aren't there, and leadership have not deemed it necessary because the current way of doing things has seen revenue and profit increase, or remain steady. For them, aspects of their digital transformation frameworks may require staff to adopt a new mindset, a scope of expectations to be set, and a list of digital priorities made with final goals possibly not being met for many years.
Regardless of people's digital transformation journeys, the goal remains the same – to harness new technology to add value to each customer interaction and keep up with a fast-paced, mobile-first culture that expects seamless, secure interactions. The difference between who will succeed, and who will fail, is all about making sure you're a truly digital business. Let's say, for example, you want to launch an app, when you're in the process of developing it, is your goal to make your workforce more mobile, which is a tech-savvy thing to do, or is it to help simplify a customers journey? This latter option makes you a truly digital business, one that has customer centricity at its heart.
Digital Transformation Examples: How Fast Food Got Faster
When the first McDonald's outlet popped up in America in Illinois in 1955, the world thought we had reached the pinnacle of fast-food supply chains. Over 60 years later and the way food is delivered has radically altered – as we'll explain, this is a fantastic example of digital transformation. This example centres around one word – convenience. If businesses, particularly those in the food industry, can offer convenience, the market will likely pay far, far more for their service. This is because they are selling time, more specifically the act of saving time, as well as the food they make.
Deliveroo and McDonalds are two great examples of companies that either underwent digital transformations from the start or adopted it after years of doing processes a certain way. The former, Deliveroo, have gone about their digital transformation initiatives by creating a whole new platform that requires infrastructure and technological investments. By utilising the world's most valuable resource, data, they have been able to increase customer satisfaction by making fast food faster and offering greater customer experiences. In terms of McDonald's, their digital transformation program has focused on applying tech throughout customers' journey to speed up purchasing and make the buying process quick and easy. This manifests itself as purchasing screens, mobile apps that enable quicker collection and payments that can be taken via a smartphone.
Both of these examples showcase how digital transformation success can not only make internal processes more efficient, but offer a new level of customer satisfaction, hitherto unknown, thanks to the role, and impact, of faster technologies. For your own digital transformation efforts to be worthwhile, you must start to think about subsequent functions, planning, implementation, and eventual analysis on a fundamental level, not just bit-by-bit. This is the only way you'll ever break away from the norm and ensure technology is present in your entire business architecture.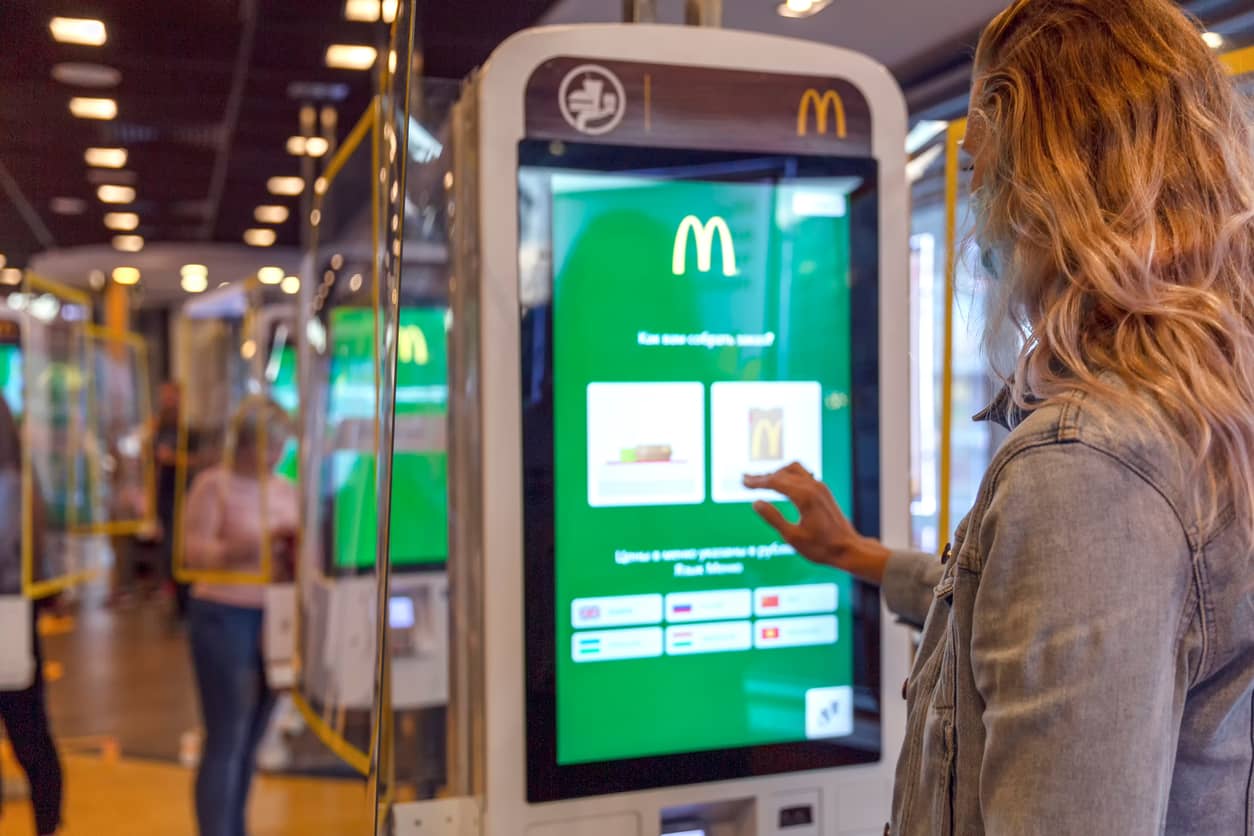 How To Implement A Proper Digital Transformation Strategy: Your 10-Step Guide
The ability for you to undergo successful transformations will heavily affect your ability to beat your competitors who, themselves, are undergoing their own transformations. To have a successful digital transformation strategy one must look at two essential parts – the first being the actual act of doing it, and the second involves articulating it. It's all well and good saying you have had successful transformations, but if the reasons behind this vision, including its designs and potential benefits, have not been expressly articulated to peers, employees, and/or management, then the rate of success, and change in behaviour, will take longer. Here, we're offering you a comprehensive 10-step guide that will allow you to conceptualise your transformations so that you can go from talking about it to actually doing it, and creating an environment that ensures the initiatives are a success.
Step 1 – Discover what is driving change in your industry
Whether it's a transformation in manufacturing, a transformation in healthcare, or in the digital service industry the question 'Why?' remains the same. Spend time working out what factors are driving the changes in your industry and why they are present – are customers wanting something new? Is there a new disruptor that has changed opinions? Or, have other technological changes seen people expect slicker services? Whatever it is, you must understand the critical trends in your market from the view of your customers, the products, and the technologies that are being used.
Step 2 – Make sure leaders and senior management are digitally literate
Individuals and leaders will be the key catalysts to changing processes in a company so it is vital they are considered digital transformation leaders by departments and workers alike. From the CEO to the head of finance, all people in a management role must be digitally competent before new ideas are rolled out to staff. Without this, there is a lack of direction and leadership, with no one process being implemented. Instead, employees may adopt their own systems that lead to an entanglement of different procedures, creating more problems than they solve in the long run.
Step 3 – Empower people, and workers, in their role
Change isn't always well received, especially by people who, quite rightly, want to do their job and leave at a reasonable hour. However, to ensure digital transformation investments are worthwhile, all employees have to pull in the right direction. Two key things can be done to ensure employees feel excited and empowered to adopt new practices. The first thing is to improve their capabilities by training and consultation – essentially, involving them in the process. Secondly, those in digital transformation management must create an environment that encourages them to build on the existing strategy so that they feel a part of the process.
Step 4 – Be driven by data 
Without data, your transformations won't matter – it's that simple. Why? Well, because quite simply, you won't be doing it based on anything. You're just hoping it will work. It's vital all decisions are based on customer or industry data and measurable, data-driven goals are established. Running everything with data is the most efficient and sure-fire way to ensure your transformation is worth the time and effort.
Step 5 – Don't be firm; factor in flexibility to your success and wider thinking
The best way to succeed is to fail first. Try a strategy, and if it doesn't work, don't think your transformations are now null and void. Don't be so committed to one strategy and recognise that new tech opportunities are just around the corner that could change your entire process in an instant. Inviting others into the process to impart their ideas and vision can only be a good thing and should never be thought of as something negative, even when it changes your own original plan.
Step 6 – Learn to love all aspects of the Cloud 
One of the best tools at your disposal, to ensure worthwhile transformations, is the Cloud. Its scalability, cost-effectiveness, and ability to offer multiple functions, makes it the perfect solution for companies to become the latest digital transformation success story. A cloud strategy can offer up genuinely flexible, remote working, and ensure everything is being done with efficiency and customer satisfaction in mind.
Step 7 – Work with different business models and learn how the differences impact productivity and rate of transformations
From revenue models to hierarchies and processes, digital transformations bring about, by their nature, change. Leaders should be looking to experiment with different models that can help optimise a new digital, customer-centric way of working. Each model you experiment with will offer different roles, more, or less, collaboration and may or may not speed up the overall digitization. Ultimately, try, try, and try some more.
Step 8 – Don't get comfortable: Seek out risks to glean greater insights
In business, getting comfortable should be thought of as taking your eye off the ball. As part of transformations, businesses should adopt changing behaviour so that they are always innovating and adapting in order to protect themselves from future changes to software, and hardware. By seeking out risks, you'll be able to find new context and greater insights from those subsequent actions, these two things can give you the edge, and be the difference between a good transformation, and a fundamental, long-lasting one.
Step 9 – Form a roadmap
Form a roadmap that ensures everyone in key roles and departments view digital as a way of doing things, not just a 'thing' in and of itself. This mindset switch is the future of business and should be considered the benchmark that will give you a vital advantage.
Step 10 – Keep communication with clients and customers high
Of course, departments and executives will be part of the change but the most important people to consider are the clients and customers that pay you. Speak to them and communicate with them to get their thoughts and opinions. By doing this you can bring customers in and have them help you solve the problem and offer recommendations, as opposed to you just creating a solution that they may, or may not, respond well to.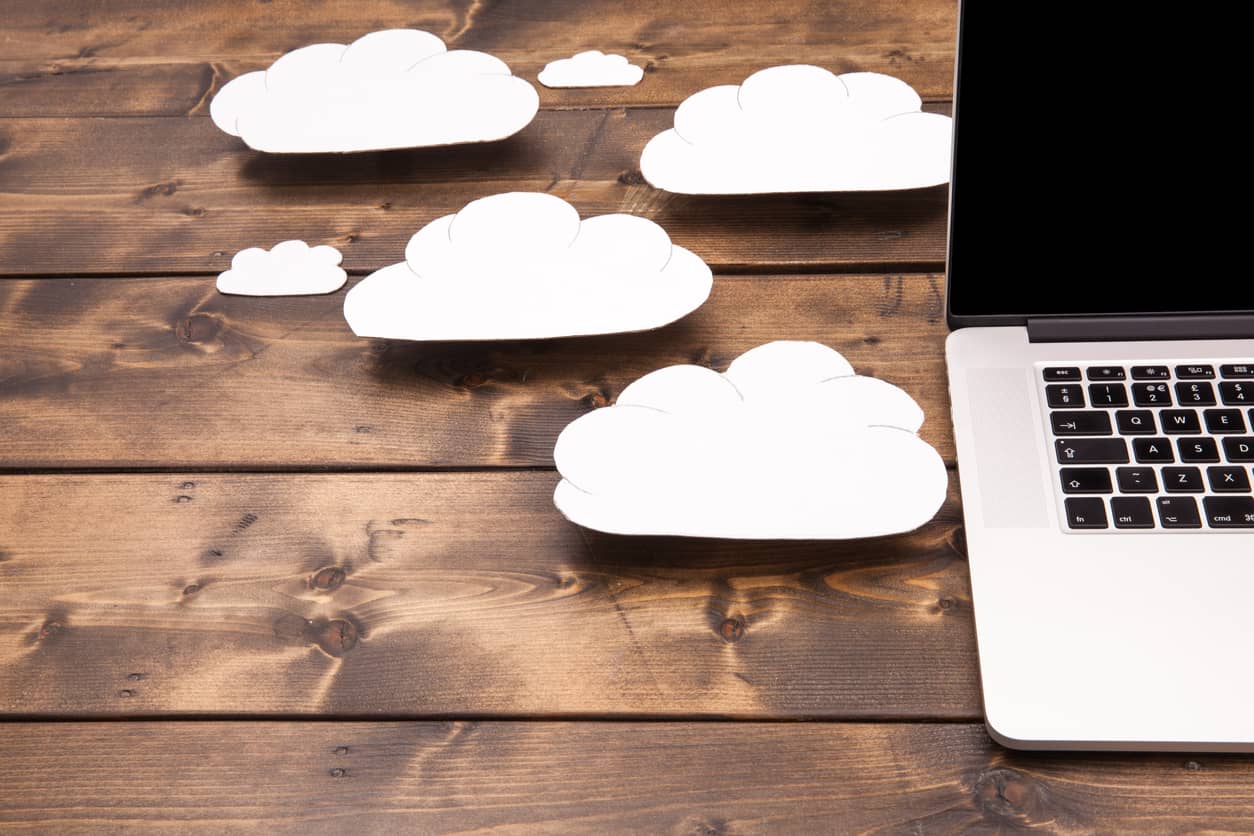 Why A Microsoft Cloud Computing Strategy Is Key To These Types Of Transformations
One of the most effective ways of ensuring successful transformations is by implementing a suite of tools that are interconnected and help to improve entire businesses – not just one or two elements. Here at Everything Tech, a managed IT support company based in Manchester, we think that Microsoft's cloud-based services are some of the most effective online, and offline, applications out there. As we'll detail these systems can fundamentally alter the way you provide customers with new and cutting-edge experiences. These experiences include new ways to interact and communicate so that, overall, they remember you as a company that is all about them.
One of the main services on offer for businesses looking to undergo successful transformations is Microsoft Azure. Azure is a pay-as-you-go Cloud platform that allows businesses to switch their processes entirely to the Cloud. It uses a range of all-encompassing services that allow businesses to undergo the holistic changes needed to achieve their digital transformation goals. These Cloud services cover all elements of a business including computing, analytics, storage, networking, and collaboration. The open-source nature of Azure means that businesses can use third-party applications, and ones that suit their current processes, so they enjoy all the benefits of a digital transformation, without having to get to grips with new systems. Azure can help businesses achieve goals and manage the big, fundamental, sometimes existential, challenges that face them.
A second Microsoft cloud computing strategy is SharePoint which allows organisations to be truly collaborative while working anywhere. As was mentioned, the pandemic has seen businesses be forced into remote work and, as a result, looked to tools such as SharePoint to allow them to work together on pitches, reports, and content remotely without sacrificing the overall quality of the product or service that is produced. A third and final product is one of Microsoft's most popular solutions and that is Office 365 for business. Packed with applications that are known and loved by millions of businesses such as Word, Excel, and Outlook, and other ones that are sometimes overlooked, but no less important, such as Yammer, Office 365 for business provides them with a suite of tools that allow them to collaborate, be productive, and reactive to their changing priorities.
How Everything Tech Can Help
Here at Everything Tech, we are proud to be Microsoft Gold Partners. This status makes us ideally suited to not only help you with your digital transformation but implement Microsoft's package of applications so that said transformation is much easier, and smoother. As we've demonstrated, we're acutely aware of why digital transformation matters and the need to address large challenges that are getting closer year by year.
From the moment you reach out to us, we'll work hard to understand the fundamentals of your business and its current relationship with technology. Once that is established, we'll go ahead and provide bespoke solutions and training that can give you the hardware, to physically use the new systems, and the mindset and relevant architecture so that said systems can be applied in the most optimum and effective way possible.
Get In Touch To Learn More About How We Can Help Your Business Benefit From These Opportunities
Digital transformations are positive things and should be thought of as such. Sadly, businesses try to do everything on their own and end up creating more problems than they solve and find themselves in limbo between some new tech, and old legacy systems. We recommend that you work with an IT support company such as Everything Tech because by doing so you can rest assured knowing you're working with experts that will help you get everything right, and in place, the first time around.
To learn more about how our team can help you, please get in touch with us by phone on 0161 826 2220 or email us at [email protected]. We're excited to hear about how we can help you create a truly digital-first business culture – one that benefits, your team, your customers, and your bottom line.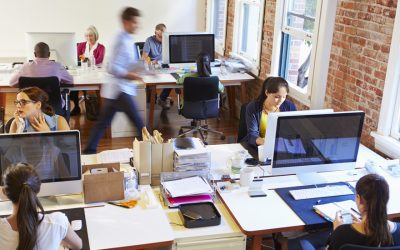 Here at Everything Tech, we know that every business needs an efficient and responsive IT system to operate effectively. When yours isn't working, you can't communicate within the business, or with your customers. You need to be able to get your IT working again...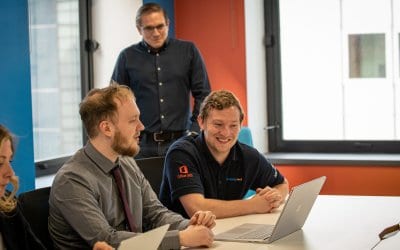 We're totally different than other IT providers  Our team of skilled experts are the best at what they do, and take the take the time to truly understand your business so that you don't have to worry about your IT any more. We visit our customers monthly in order to...