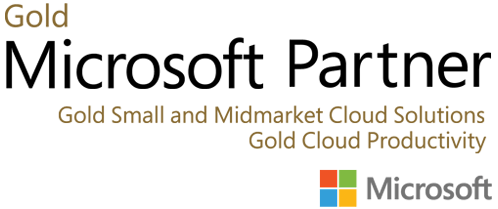 IT Support For Accountants
In the world of accounting, it is vital that you have the appropriate level of IT support. You operate and handle incredibly sensitive data, from wealthy individuals right the way through to huge businesses. Failure to keep this data secure can cause irreparable harm to your reputation, in fact, it's not hyperbolic to say it could put you out of business. We understand this at Everything Tech which is why we do everything we can to help with IT support for accountants in Manchester.
Managed IT Support For Architects
Managed IT For Engineering
Not having a properly set up IT infrastructure can really hamper your engineering firm. We know this because of our experience offering managed IT services to engineering firms in Manchester. In such a competitive industry, having a highly skilled team like Everything Tech working with your firm to ensure your IT solutions are running smoothly, can be the difference between success and failure. We'll ensure you're operating at your most efficient by providing you with the latest software and hardware solutions so that your team can focus on the job at hand and not be worrying about equipment.
Manufacturing IT Solutions
IT support in manufacturing is vital thanks to things like delicate supply chains, pipelines and the need to communicate with clients and suppliers. When you're dealing with massive projects in huge factories it's vital that the IT infrastructure is modern and can keep up with the fast-paced delivery of projects. In addition, the need for several parties to access things like schematics, outlays and process charts is important. Having experts manage your IT services will put your mind at ease knowing your infrastructure can handle the pressures and demands of big manufacturing projects.
IT Support For Solicitors
As a solicitor you want to spend your workday providing value for your clients and caring for them during a difficult time in their lives – you don't want to be worrying about whether your IT systems are secure and able to handle things. Managed IT services for solicitors will help examine your current systems to find ways to make it more efficient. The team here at Everything Tech will put in place hardware and software solutions that leaves you to focus on dealing with people, keeping on top of ever-increasing client work all while providing a consistently excellent service.
Work In These Sectors And Want to Learn More About Managed IT Services In Manchester? Get In Touch
Backup And Disaster Recovery
No matter what industry you operate in, you can't afford to lose data. It can set your company back days, weeks, even years if it's a big enough data loss. In short, it's catastrophic. Our team will monitor your data, its backup systems and recovery processes to make sure things are secure and reduce the time to recover from days to mere minutes. As well as making sure things can be recovered quickly, we'll also take proactive steps to avoid data losses before they become a bigger issue. This is why managed IT support is so beneficial for businesses because it's centred around gaining control over processes. 
How important is IT security to your business? The answer should be very but the idea of IT security can be quite daunting for businesses who are unsure where to start or what to prioritise. This is where we come in. The security team at Everything Tech are highly attuned to IT security and the need for it to constantly evolve and adapt to complex cyber threats. We'll take control of your IT security to make sure your systems and processes are safe from threats. We do this by educating your employees on best practices and delivering the latest technology to keep your staff safe and productive.
Office 365 & Cloud Services
Get In Touch With The Experts At Everything Tech For IT Support In Manchester Today
In our 10 years of offering IT support in Manchester, we have worked to create a culture that is all about offering a high-quality service featuring the latest technology. We also work hard to educate our customers about best practices so that they can feel more confident about handling the IT that they have at their fingertips.
By using Everything Tech for your IT support in Manchester you can really unlock the potential of both your employees and the technology that they use. Our proactive, energetic approach will invigorate your businesses IT systems. 
So, if you work in one of the sectors mentioned or any other industry then be sure to reach out to our team of IT support specialists on 0161 826 2220 or get in touch online to book a free onsite IT audit or review.
Ways to contact us at EverythingTech
General Enquiries
Email: hello@everythingtech.co.uk
Phone: 0161 826 2220
Sales
Email: sales@everythingtech.co.uk
Phone: 0161 826 2220
Support
Email: support@everythingtech.co.uk
Phone: 0161 452 3233
Visit us
Manchester: Hanover House, 30-32 Charlotte Street, Manchester, M1 4FD
London: Jubilee House, 197 - 213 Oxford Street, London, W1D 2LF
Glasgow: 100 West George Street, Glasgow, G2 1PP
Cannock: Watling Court, Orbital Plaza, Watling Street, Bridgtown, Cannock, WS11 0EL