IT Support Manchester
Comprehensive Business IT Support Services
Let our dedicated Manchester IT support team take care of all your IT needs. From hardware such as laptops and printers to software such as Office 365 and enhanced security measures, we have IT specialists in Manchester on standby who can provide you with a proactive, comprehensive service, eliminating the usual headaches and giving you back precious time to focus on growing your business.
Across Manchester and the surrounding areas of Bolton, Bury and Altrincham some businesses don't see IT as an issue until it becomes one. Then, when these issues arise, they affect everything from business continuity, business operations and the ability for them to offer amazing support to their customers. These issues, along with many more, are why you need managed IT support services from the team here at Everything Tech. As we are IT specialists based in Manchester City Centre, we're well versed in helping several small to medium-sized businesses deal with IT issues. We do this by using a full range of solutions to ensure they can focus on their business' full potential, not frustrating IT issues.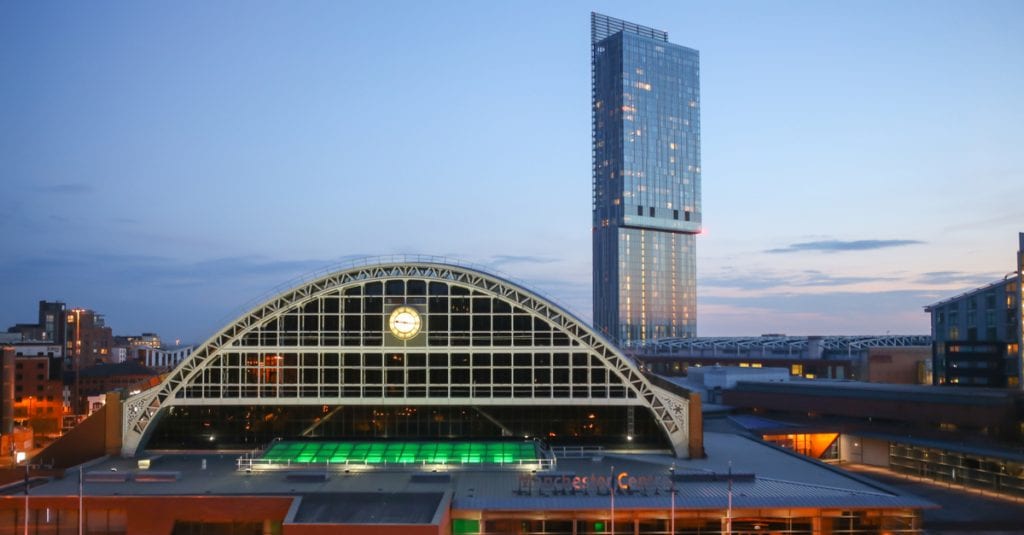 Since we started offering comprehensive business IT support in Manchester and the North West, we have helped businesses achieve their objectives by implementing effective IT systems that allow them to get on with the things that matter. As a business based in Manchester, we approach each new client with the same enthusiasm and desire to provide a high-quality service, improve existing systems and equipment or find a new bespoke solution that works for them. All this means you can enjoy peace of mind when you get in touch with us.
If you're a business based in Manchester City Centre or the surrounding areas of Rochdale, Salford or Wilmslow and are looking for IT support then be sure to call us on 0161 826 2220 or get in touch with our team for a free onsite IT audit or review.
Why Your Business Needs IT Support

Save Time & Money
Your time is precious so don't spend it dealing with annoying IT issues that hamper your daily business activities. The support that our team at Everything Tech provides ensures all issues related to your IT are handled by experts that can solve problems quickly and efficiently. Also, when we're not fixing your infrastructure we'll be proactively looking at ways to avoid issues happening in the first place by implementing the latest software and cutting edge hardware.
One Point Of Contact
Our service keeps everything important to your business under one roof. Rather than relying on multiple vendors to work on different parts of your IT infrastructure you instead work with one team, have one point of contact and work with a business that quickly gets to grips with what you need now and into the future.
One Set Fee
Opting to have IT support is a sound investment in the long term. For one fee you're getting an entire IT department, and all the knowledge, experience and insight that comes with them, as well as a business that can provide you with bespoke, ready-to-use hardware and software that can help grow your business.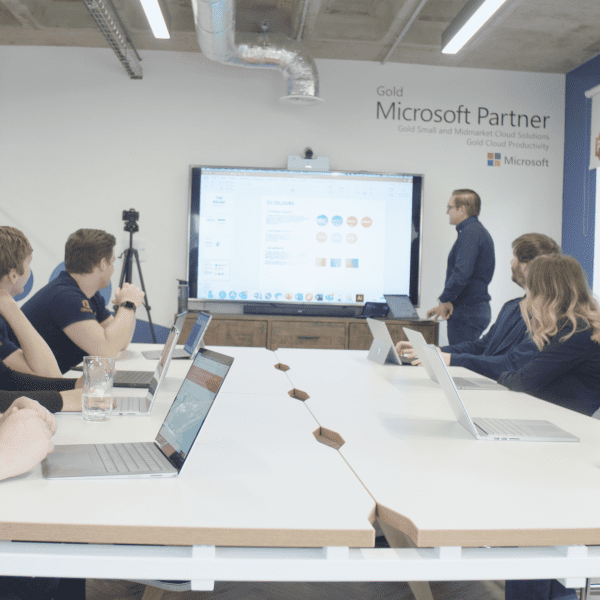 What Is Managed IT Support?
In essence, our service simply involves outsourcing your IT issues to a company (like Everything Tech!) that are experts in fixing business IT systems. By working with Everything Tech, you're working with a trusted partner that can offer you outsourced IT support, our home city. We'll ensure that, by outsourcing, you can enjoy fast response times, hands-on technical support and a reduction in business costs – it is the best of both worlds!
The great thing about managed IT support is that it can work around the needs of you and your business to maximise the budget you're wanting to spend. If you have particular goals or targets you want to hit and you need a specific IT service to help you achieve that, we can help implement it. Or if you just want your own dedicated IT support department that can help you deal with basic functionalities like setting up equipment and dealing with frustrating IT issues, we can do that too!
Why Choose Everything Tech?

Proactive
Solving IT issues is good, preventing them happening in the first place is even better. That's our goal at Everything Tech and this approach makes up part of our service.
Local
Our office is based in the heart of Manchester City Centre. Got a problem? Our people can be there, in your office, fixing the problem for you in a matter of hours.
Specialists
We have 3 lines of defence that can help with the day to day issues as well as the more complex ones. No matter what problem you have out staff have seen it all.
Are You Looking For Reliable Services Such As These?
We've spoken to countless Manchester-based businesses who were annoyed at the poor level of service they got from their previous IT support companies. These IT consultancy businesses were unenthused about fixing existing problems and would do jobs by half which led to disruptions to the daily operations of the business. Here at Everything Tech, we understand all these issues which are why our support team offers the highest level of support. The services that we offer are too often thought of as an A-B process, with 'A' being the problem that occurs (be it a broken operating system or a data breach) and 'B' being the quick fix.
This is fine in theory but, in an interconnected world where technology is a vital part of people's daily lives, the need for full solutions, thorough site support and the mitigation of cyber threats is vital. If you're looking for reliable business IT support then Everything Tech is the obvious choice because we understand these needs more than most. Our support team will get to know your business and proactively manage your account to ensure problems are stopped before they manifest themselves. A full solution isn't just about being there when a problem arises, it's about being there and offering a professional service all the time.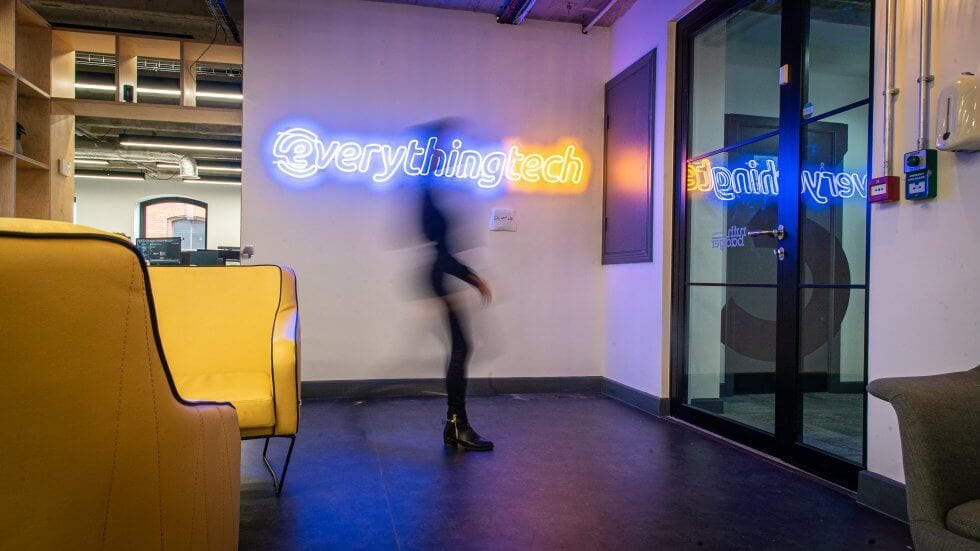 We Are A Business Based In Manchester City Centre
We are based in the heart of the North West's greatest city, Manchester, just a 9-minute walk from Piccadilly Station and a 4-minute walk from the nearest tram station, Piccadilly Gardens. Where we're based means we're in a great position to provide businesses with excellent service while also developing a productive relationship that gives them absolute confidence that Everything Tech is the right company to handle their business data and computer networks.
From the moment you get in touch with our service desk, the team will work hard to understand your business objectives, any existing problems you have, your core IT systems and current requirements before going away and creating a package full of leading solutions that include things like regular monitoring, proactive management of existing systems and bolstered cybersecurity amongst other things.
Our location in Hanover House on Charlotte Street in the city centre means we can react quickly if your business needs onsite support. We can be there in a flash so you can enjoy business continuity with no detrimental effect to your daily operations.
Benefits Of Working With A Business Like Everything Tech
Bespoke Solutions
Our services can solve issues that are unique to your business, whether they're big or small. Enjoy a service level that is appropriate to the needs and wants of your business. 
Enjoy greater business efficiency
Reduce costs
Having Everything Tech work with your business is like having your own IT department without having to spend huge sums of money on recruitment, office space and salaries. You can enjoy all the expertise and benefits without the huge outlay.
Fix long-standing issues
A lot of businesses have them, those frustrating IT issues that you just haven't gotten around to fixing. Where we are based means we can visit your business, get immediate access to your systems, fix long-standing issues quickly and relieve you of this stress.
Active monitoring
Our type of managed IT services doesn't just end when a particular problem is solved. We'll continually work with you to offer amazing support, monitor your systems and look for problems before they manifest themselves into something bigger.
Proactive approach
As a business owner, you have a lot to focus on. This means you simply don't have the time to think about new IT solutions which can lead to clunky, outdated processes becoming the norm across your business or organisation. Our team will examine your systems and come up with new, innovative solutions that you may not have thought about which will be of great benefit to your business.
Access to specialists
Working with Everything Tech guarantees that you'll have instant access to a host of experts, from software developers to programmers to technicians, they are all here and they are ready to help you and your business. Rather than searching for each of these individual specialities, you can enjoy all of them for the same fixed price.
Discover new ways of working
Because we are proactive and look for ways to improve your business, we can come up with amazing new ways of working. From creating shared drives so files can be accessed to ensuring team members have laptops and other mobile devices that allow them to work remotely.
Why Manchester-based Businesses Choose Everything Tech For Their IT Support
We work with a huge range of businesses across the North-west offering comprehensive IT support. Manchester businesses choose Everything Tech because we have worked hard to create a culture of support, education and professionalism. We have three different teams that are each set up to deal with more and more complex issues. These three 'Lines of Defence' feature employees of Everything Tech that have specific knowledge about issues and can be called upon if needs be.
For example, if an issue turns out to be bigger than we initially thought the Second Line Team can pass the problem to the Third Line Team who will be more adept at dealing with your specific issue. This is why businesses who need IT support choose Everything Tech because they're working with an IT support service that will always find them a solution to their problem.
Manchester-based businesses also choose Everything Tech because of our attention to detail, strategic planning and the excellent service we provide, all of which help them achieve their business goals. These reasons, among many others, are why we have a 5-star Google rating, a great Trustpilot rating and plenty of glowing reviews on our social media channels. 
Our support figures are another reason why businesses in Manchester choose us:
99.2% of support calls are answered in less than 3 rings.
98.1% of IT support tickets are resolved within the service level agreement. 
Customers on average give us a 98.1% feedback score.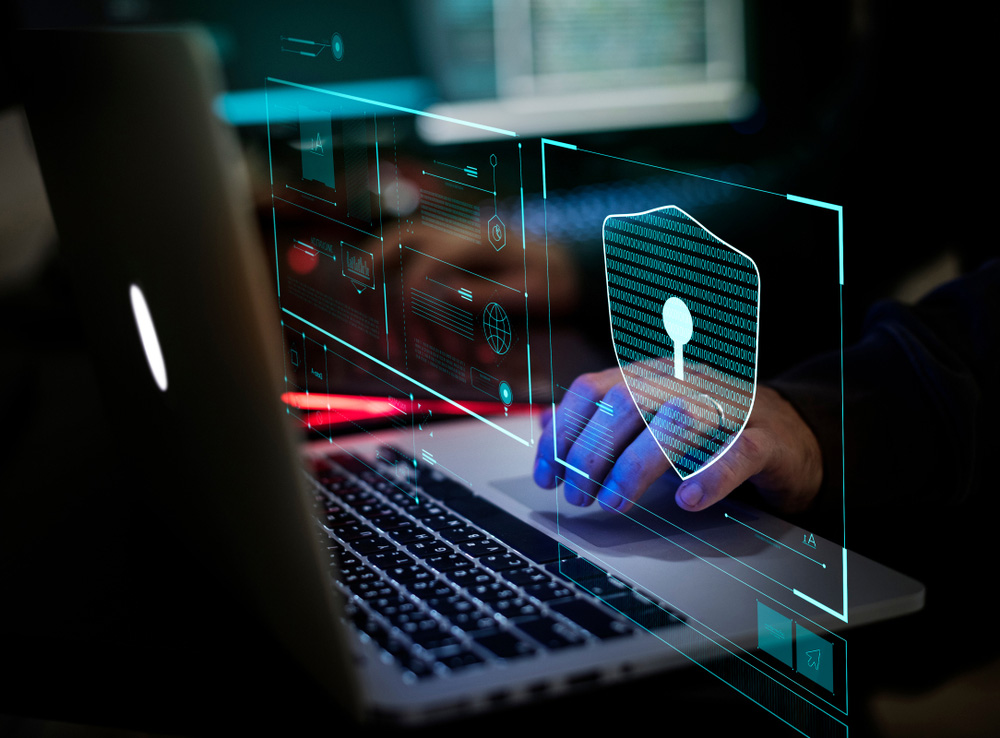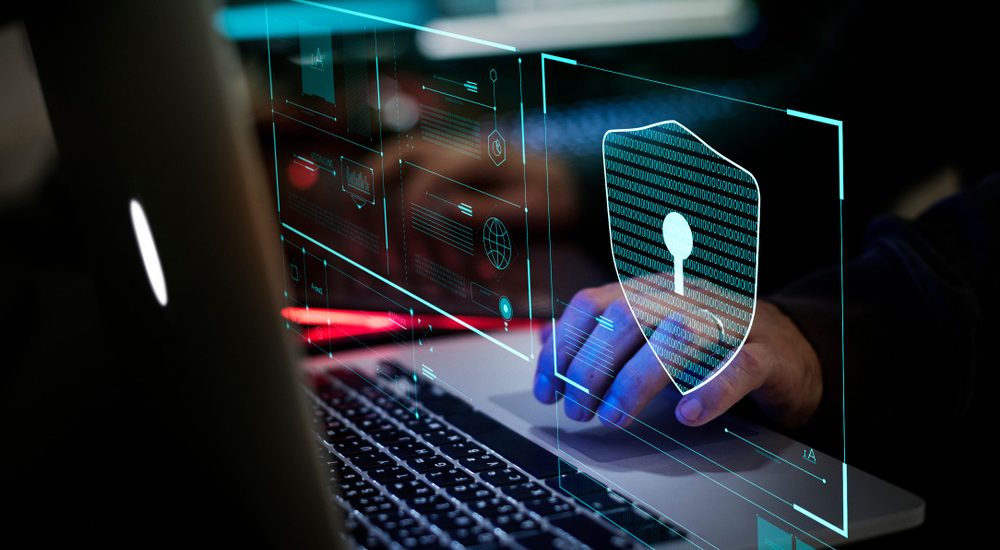 Cyber Essentials Scheme
In a world where cyber threats are becoming more sophisticated and enhanced the need for you to show customers that you take cybersecurity seriously is vital. If you're a Manchester business that handles personal information or uses any kind of cloud computing to store bank details or other sensitive information then you need to take the threat of cyber attacks extremely seriously, from both a moral standpoint and a reputational one. A sophisticated cyberattack, which steals vast amounts of data, can cause irreparable damage to your business.
At Everything Tech, our in house team can use managed services to get your security systems up to scratch and get you certified with the Government-backed Cyber Essentials scheme. Using leading security products and concise technologies we'll make sure you have a great reputation for data storage and cybersecurity.
What Is Cyber Essentials?
The Cyber Essentials scheme is a UK Government initiative that is operated by the team at the National Cyber Security Centre. The digital initiative encourages businesses to adopt good security practices, remove existing problems to do with cybersecurity and show they can handle potential cyberattacks.
The Cyber Essentials Scheme comprises two levels of certification. Cyber Essentials and Cyber Essentials Plus. The Cyber Essentials certification gives you peace of mind that your new improved security systems can protect against a wide range of cyberattacks. By simply having this certification, hackers will avoid you because they know you have good technical controls in place.
Cyber Essentials Plus is very similar but comes with a hands-on technical verification before the certification can be awarded to your business.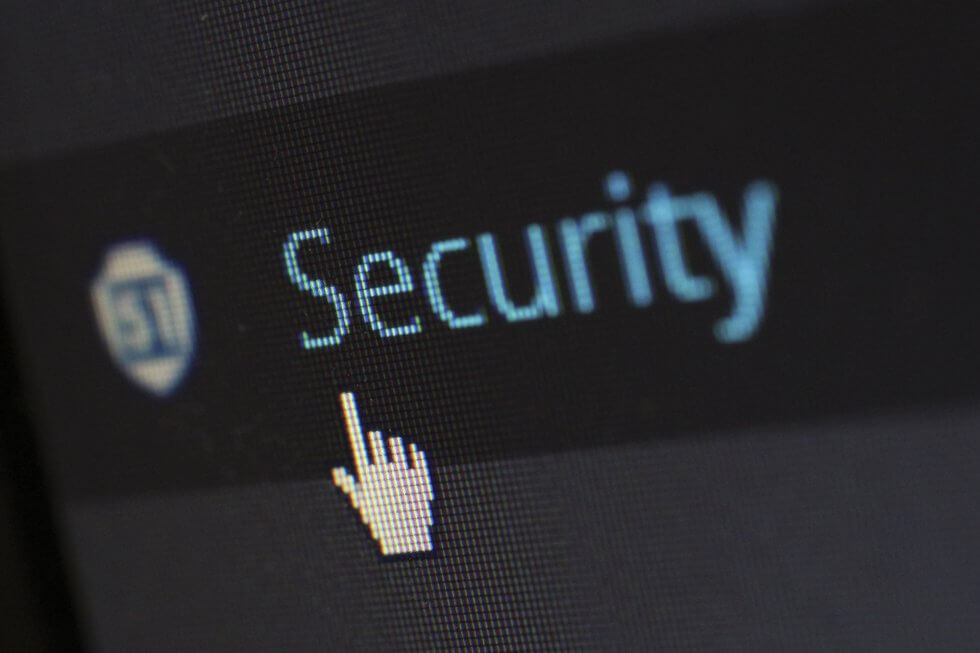 Interested In Working With Everything Tech?
If the idea of working with a group of IT experts who will fix IT issues, offer solutions to maximise efficiency and be on hand night and day to help is appealing to you then get in touch with the team at Everything Tech. We work with lots of businesses assisting them with their IT and providing them with cutting-edge equipment and we'd love to help you too.
If you work in accountancy, architecture, engineering, manufacturing, soliciting or any other industry and want more information about the services that we offer or to discover what services might be right for you then give us a call. Also, if you're based in Manchester City Centre or the surrounding areas of Didsbury, Stretford, Ashton-under-Lyne or further afield in Wigan or Warrington then please do not hesitate to get in touch with Everything Tech online or by phone on 0161 826 2220 or email us at [email protected].
As an IT support company with decades of collective experience, we have seen and done it all for Manchester-based business, and other companies in the UK. As a result, we've been asked a lot of questions from clients, and people interested in outsourcing their IT services. So, we thought, to make things easier for people, we'd create a dedicated FAQ section that would answer some of the most commonly asked questions about IT support, its benefits, features, and why it's a fraction of the cost of hiring in-house. These questions cover most topics but, if you have a more specific question, please do not hesitate to get in touch with us online, by filling out the contact form, phoning us on 0161 826 2220, or emailing us [email protected].
How Much Should I Pay For IT Support?
For Manchester-based businesses, the amount you pay for your IT support all depends on the size of your business, your business goals, and the reliance you and your teams have on core IT systems. Here at Everything Tech, our clients pay different fees based on the aforementioned factors. When thinking about how much you should pay, think about how much you value your IT systems. How much would it cost you if your business software failed? What would the reputational damage be if your range of solutions were hacked because your cybersecurity wasn't able to handle the threat of cyber-attacks? How are you going to compete with other Manchester companies that have invested in new equipment, software, and technical expertise? Once you have reviewed these questions, the 'cost' of IT support from a company that is filled with collective knowledge and a host of experts, who can fix long-standing issues and proactively manage your account, doesn't seem all that expensive.
How Can IT Support Businesses?
IT helps hundreds of businesses in a wide range of ways, in Manchester city centre alone there are thousands of small to medium-sized businesses who rely on a range of services to create work, provide a high level of customer service, and bring in new business. Without IT, none of this is possible, it's as simple as that. It's no longer an option to have IT systems in place, to achieve meaningful business objectives, a successful digital transformation, and ensure business efficiency, organisations have to maximise IT usage and rely on it as much as possible. By extension then, the need for IT support is almost as vital as having the systems in there in the first place. Proper IT support can help business productivity by ensuring their systems are always optimised.
What Does IT Support Do?
A better question would probably be: 'What doesn't IT support do?'. IT support, especially from the teams of people offering an excellent service here at Everything Tech, can truly transform your relationship with cloud services, and IT systems as a whole. Our professional service is holistic and looks to take your business priorities and create innovative solutions that can help you achieve them quicker. The great thing about our IT support is that it is characterised by fast response times, and proactive management. By undergoing advanced system monitoring, we can nip problems in the bud before they manifest into something that affects business continuity. In addition, our team will always be on the lookout for new technology that may benefit your business. All this leaves you to get on with regular business processes, safe in the knowledge that you're using the latest equipment.
What Is The Role Of IT Support?
The role of IT support is to make sure that your systems are running smoothly, and are optimised so that business operations can be streamlined and efficient. As a managed service provider, the level of service we provide means you barely have to think about frustrating IT issues cropping up, or, for that matter, any part of your IT infrastructure, because teams of expert engineers are working daily to keep things going. The role of IT support is to be a constant source of knowledge, advice, and be there to improve IT infrastructure, from laptops to smaller devices. And, the best thing is, that all of this is done for a fraction of the costs involved in searching, recruiting, and hiring a team of in-house IT employees.
What Is An IT Support Analyst?
An IT support analyst is someone who helps their clients by using their essential knowledge to analyse current IT performance. An analyst's goal is to help their fellow IT support employees create a seamless experience for the teams that they are working with. They use data, and user experience client testimonials, to come up with a fuller picture as possible about a Manchester-based business's IT architecture. This analysis informs the hardware and software solutions that will be implemented. This wealth of experience, and data, ensures that the solutions fix issues, and provide an immediate ROI (return on investment). Without them, the solutions that have been implemented may very well cause more harm than good, because they aren't targeted.
What Are The Benefits Of Outsourcing IT Support?
There are plenty of benefits to outsourcing. Firstly, it would be neglectful to ignore the money-saving aspect of this solution. Creating in-house IT departments involves finding new office space, buying equipment, recruitment fees, salaries, and extra running costs – all of this is done with no absolute guarantee that the people you've hired are going to be effective, and fit into your business. Working with Everything Tech, an IT support company in Manchester removes all of this and gives you just the benefits. With us, you pay one fee, per month, and for it, you get expertise, support, advice, and account management – all at a fraction of the cost of bringing it in house. The second key benefit is the fact that you're working with experts who can fix issues, implement cybersecurity measures, and keep your company running efficiently by using quality products, applications, and software.
What Does An IT Support Technician Do?
IT support technicians are the people who get under the hood of your IT systems and work to ensure you get past your business challenges. They are the people who will take the IT analysts' insight, go in, and physically fix problems – whether that is mending hardware, such as servers, or going in and managing cloud solutions by updating, and optimising software. The technician's make up our first, second, and third lines of IT support and all have different skills, expertise, and are able to fix a variety of different problems if someone else can't. Our range of technicians have spent years in the industry, have seen it all, and are able to fix 99% of issues within a few days.
What Is First Line IT Support?
The first line of IT support is made up of people who can fix the most common issues that can take anywhere from a few minutes, to an hour, to fix. Very often, this will be the first person that a client meets when they have an issue as, very often, a lot of problems can be solved quickly, especially when a team of experts are dealing with it. This group is on hand at a moment's notice to fix problems, those niggly IT issues that may not be detrimental but are no less annoying. In the unlikely event that an issue is too big for them, they can simply pass your ticket up to the second or third line of defence who are more adept at dealing with complex issues. 
Why IT Support Is Important?
IT support is important because it ensures everything runs smoothly in a way that is cost-effective, and ensures long-term success. Without IT support, businesses are relying on people's own knowledge of IT systems which may be fine when it comes to fixing issues with a smartphone, tablet, or even a laptop, but for bigger, more fundamental issues, it is vital you have proper IT support at hand. A business owner may think they can get by without investing in IT support but then they suffer a hack, software falls into the wrong hands, or their offices suffer a huge data loss, and pretty soon they are wishing that they could pick up the phone and call their dedicated IT support team to get it fixed. IT support is important because it can protect you from threats in the present, and provide you with the cutting-edge technology to ensure you're only ever using the best equipment and software.
How Many IT Support Staff Do I Need?
If you choose to outsource your IT support, on a retained basis with Everything Tech, then you never have to worry about the number of IT support staff you need. With us, you'll have dozens of experts at your disposal for one simple monthly cost – no recruiting, no hiring, and no salary expense, just one affordable fee. In addition, if staff from our team are needed on-site, we'll ensure there is always the appropriate amount of people sent to your office so that the problem can be fixed the first time around.
How To Improve IT Support?
We may be biased but we think that the best way to improve your IT support is to get in touch with the team here at Everything Tech. With 99.2% of calls answered within three rings, 98.1% of IT support tickets resolved within their SLA, and 98.1% average customer feedback – we feel our numbers speak for themselves. We'll improve your IT infrastructure from the ground up, as we have done with businesses in Manchester city centre, and the wider area of Greater Manchester. And, beyond that, we'll ensure you and your employees are trained so that they are ready to use this new equipment from day one. This training is vital, not only for educational purposes, but it also keeps employees motivated and excited to use the new equipment. 
Still Looking For An Answer? Get In Touch!
If, after reading this, you're still searching for your answer, why not get in touch with us? We love talking all things business IT, and IT support, and would be delighted to chat with you and answer any specific questions you may have. Phone us on 0161 826 2220, email us at [email protected], or fill out the contact form on this page and a member of our team will be happy to reach out at a time that suits you.