Comprehensive Business IT Support Services in Manchester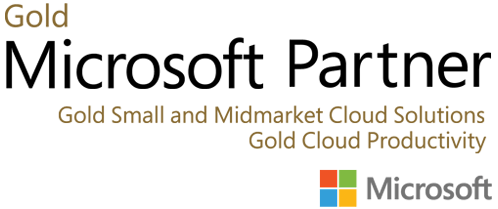 Across Manchester, there are businesses that don't see IT as an issue until it becomes one. Then, when these issues arise, they affect everything from business continuity, business operations and the ability for them to offer amazing support to their customers. These issues, along with many more, are why you need managed IT support services from the team here at Everything Tech. As an IT support company based in Manchester, we're well versed in helping a number of small to medium-sized businesses deal with IT issues. We do this by using a full range of solutions to ensure they can focus on reaching their business' full potential, rather than their IT issues.
What Is Managed IT Support?
In essence, managed IT support is simply outsourcing your IT issues to a company (like Everything Tech!) that are experts in fixing business IT systems. By working with Everything Tech, you're working with a trusted partner that can offer you outsourced IT support based in Manchester, our home city. We'll ensure that, by outsourcing, you can enjoy fast response times, hands-on technical support and a reduction in business costs – it really is the best of both worlds! The great thing about managed IT support is that it can work around the needs of you and your business to maximise the budget you're wanting to spend. If you have particular goals or targets you want to hit and you need a specific IT service to help you achieve that, we can help implement that. Or if you just want your own dedicated IT support department that can help you deal with basic functionalities like setting up equipment and dealing with frustrating IT issues, we can do that too!
Benefits of Having Managed IT Support In Greater Manchester
Bespoke IT support – A managed IT support package is created with you in mind. It can solve issues that are unique to your business, whether they're big or small. Enjoy a service level that is appropriate to the needs and wants of your business. 
Enjoy greater business efficiency – While our IT support teams are working hard to improve your IT systems, you can spend that time focusing on other elements of your business that may have been neglected because of these issues.
Reduce costs – Having Everything Tech work with your business is like having your own IT department without having to spend huge sums of money on recruitment, office space and salaries. You can enjoy all the expertise and benefits without the huge outlay. 
Fix long-standing issues – A lot of businesses have them, those frustrating IT issues that you just haven't gotten around to fixing. Having IT support services in Manchester means we can visit your business, get immediate access to your systems, fix long-standing issues quickly and relieve you of this stress. 
Active monitoring – Our type of managed IT services don't just end when a particular problem is solved. We'll continually work with you to offer amazing support, monitor your systems and look for problems before they manifest themselves into something bigger.
Interested In Working With An IT Support Company In Manchester?
If the idea of working with a group of IT experts who will fix IT issues, offer solutions to maximise efficiency and be on hand night and day to help is appealing to you then get in touch with the team at Everything Tech. We work with lots of business in and around Greater Manchester assisting them with their IT and we'd love to help you too. If you work in accountancy, architecture, engineering, manufacturing, soliciting or any other industry and want more information about the services that we offer or to discover what services might be right for you then give us a call.
Ways to contact us at EverythingTech