Confused by the many options included with Office 365?
Confused by all the choices in Office 365? Skype, Yammer, Teams, SharePoint…
Cloud platforms are developing swiftly and so has the variety of features and tools available to users within them. As much as they may make many of our lives stress-free, they can also bring a lot of confusion & disorder between employees.
Giving people access to a wide selection of tools and they'll use them all unsuitably or not at all.
Don't let 'shadow IT' creep into your business by letting team members go off and find their own accustomed, often consumer-style products. Why not instead give them the approach & training on the correct tools that best fit the requirements of the business.
An insight to Microsoft Teams
Connecting a long-line of communication and collaboration tools; Team's is Microsoft's single-platform answer to a multitude of business operational desires.
Running from a single 'pane of glass', users can access instant messaging, file sharing, calendars, video conferencing, intranet-style info wikis and notes all within one desktop application or online app.
By bonding to the platform, you won't need to look back on the days of relocating between a host of apps, losing track of your files or tumbling under a mountain of emails.
A quite surprising, but totally logical statistic, is showing Teams to be already outperforming all previous Microsoft products to be their fastest growing platform yet! The straightforwardness combined with an all-encompassing approach, has captured the crowds looking for a 365-linked alternative to the likes of Slack.
Teams is available on most Office 365 subscriptions at no extra cost. Most of the core features are available as normal, however there are further features such as the embedded phone system, which can carry extra fees.
Lost among a horde of tools and resources?
If you are whirling in an ocean of far too many choices and are considering consolidating, Teams might well be the best answer.
At EverythingTech, we take a consultative approach to working with our clients. Unlike most IT providers, we take the time to learn our client's business, operations and processes; enabling us to better tailor workable technology solutions.
If you are considering journeying to the Cloud, use Office 365 but not to its full extent or need direction around technology solutions to your operational problems – Please get in touch.
We are incredibly proud of our commercially-sound, technology solutions that drive efficiency, cost savings and performance for the businesses we support.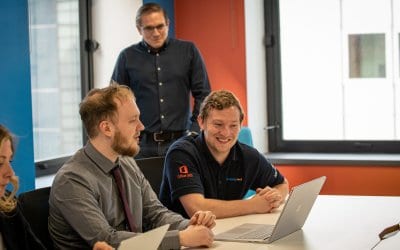 We're totally different than other IT providers  Our team of skilled experts are the best at what they do, and take the take the time to truly understand your business so that you don't have to worry about your IT any more. We visit our customers monthly in order to...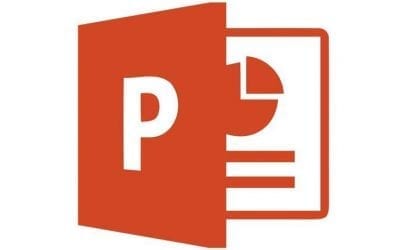 "We just want to say a massive thanks to presentation design agency Buffalo 7 for producing our amazing content for our annual meeting. These guys turned our boring PowerPoint into an amazing digital piece that created enthusiasm and positivity amongst our team."