Efficient collaboration & communication all within one application
Combine your day to day procedures within a single application
With the sea of tools available to us on our computers these days, it's difficult to work out what's best to use. Few apps are good at more than one thing, driving us to juggle copious services to achieve our daily tasks, and worse; everyone has their own individual preferences, which means we're often forced to jump between multiple applications to attain the same goal.
Teams is Microsoft's answer to a single-pane-of-glass application casing a full range of our day to day communication & collaboration needs. Operational both internally & externally to your business, Teams cuts out the time that is lost in the fog of many third-party services, along with the pain & frustration that comes with more old-style team working by older methods, such as email.
Stop the constant back & forth with emails
Do away with endless email chains, being cc'd into emails needlessly, and losing track of the latest file version following several versions being passed as attachments between everyone. With Teams, you can unite the conversation. Every user within Teams, (grouped into individual Team groups on a project by project or departmental basis), can refer to the "Conversations" pane for that precise group.
Just like the feature we're all accustomed with on social media platforms, users can be tagged (i.e. @John Smith), to ensure they are alerted to a point of reference within the conversation relevant to them. Files, images and videos can all be shared and embedded into this conversation stream. The past can easily be searched from the bar at the top, and notably all information is viewable on any device in a matter of seconds. Save hours in searching your Outlook mailbox trying to find that exact conversations from months earlier. Beyond the chat stream, your users can collaborate on files live – right within the app. Microsoft Office Web Apps are supported right within Teams, so you can have numerous team members, (both internally and externally to your organisation), working on the same document, at the same time. You can accurately see your colleagues entering data to the same document right in front of you.
Prefer a quick chat over the phone?
Text-based instant message conversations are great, but prefer a quick voice chat instead? No problem, Teams has that covered too. Built from the foundations of Skype, within the very same Teams application (on any device), you can access voice & video conferencing between one or multiple users. Calls can be setup on the fly or pre-scheduled – if you use an Outlook calendar, you can generate a Teams appointment just like any other calendar entry. The invitation creates a web link button to join the meeting within the details of the Outlook calendar appointment. So, whether you are inviting colleagues, clients or suppliers to a call – with one click, they can join the meeting irrespective of whether they are Office 365 or Teams users or not. Those non-Teams users won't need to download software or go through a long-winded setup. They can join the call from their preferred web browser and simply have at least a microphone, (and webcam for video), active on their device. At the same time of calling, you can be sharing desktop screens or access the same Office file via the cloud and work together as though you're sat in the same room.
We help our clients keep up with the technology rise
We're EverythingTech.
For well over a decade we have partnered with clients across Manchester and the wider-North West as their outsourced IT department – covering all needs from IT Support, to Cloud, to Connectivity and Communications.
We are incredibly proud of our commercially-sound, technology solutions that drive efficiency, cost savings and performance for the businesses we support.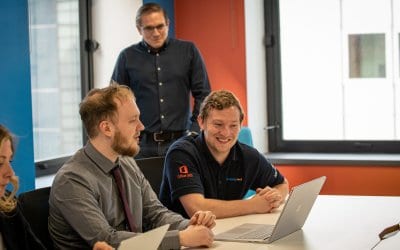 We're totally different than other IT providers  Our team of skilled experts are the best at what they do, and take the take the time to truly understand your business so that you don't have to worry about your IT any more. We visit our customers monthly in order to...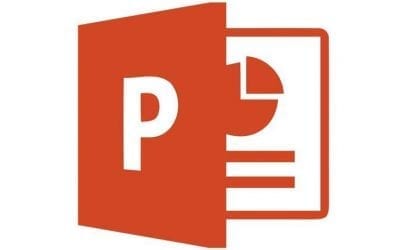 "We just want to say a massive thanks to presentation design agency Buffalo 7 for producing our amazing content for our annual meeting. These guys turned our boring PowerPoint into an amazing digital piece that created enthusiasm and positivity amongst our team."