What Is a Disaster Recovery Plan? Everything You Need to Know
Losing access to the technology and data assets within your company can at best be disastrous and at worst ensure the total demise of your business. Unfortunately, this can happen far too easily but, surprisingly, few companies are as prepared as they should be.
Servers can fail, data can be lost or deleted, and files and hardware can be corrupted or destroyed. It's always best to be prepared, in case the worst does happen.
We specialise in providing backup and disaster recovery plans that can ensure the continuity and recovery of your business in these unfortunate circumstances. But what exactly is a disaster recovery plan, and how are they are created?
What Is a Disaster Recovery Plan and How Do I Create One?
All businesses should have an effective disaster recovery plan that can be put into action at a moment's notice if information and technology systems begin to fail. Failure to have an effective disaster recovery plan can mean irretrievable loss of critical data or critical assets that keep the company running.
A disaster recovery plan is essentially a step-by-step plan to bring the business back to operational levels after a technology-related disaster occurs. A 'disaster' can involve any number of incidents, from an employee's laptop failing to a complete loss of your client data, so any disaster recovery plan needs to be as comprehensive as possible.
Creating a comprehensive disaster recovery plan can be time-consuming, but the more meticulous the documentation, the quicker your business will be up and running again. A disaster recovery plan then becomes a fundamental component in a wider business continuity plan.
There are a lot of different factors that need to be assessed and included in any plan. In most cases, especially for smaller businesses, the best way to create an effective plan is to outsource the work to a specialist company to ensure all avenues are taken to provide the best plan possible.
What Do I Need to Include in a Disaster Recovery Plan?
We have gone into further detail about how to build a disaster recovery plan here.
A disaster recovery plan that actually works when it's put into action needs to be as inclusive as it can be, and to involve every aspect related to a business's data and information technology assets.
You will need to identify your most critical IT assets to begin with, be it your hardware, your servers, or information such as employee payrolls or client files. What can't your business survive without? What would spell the end of your trading days? These are your most critical assets.
Hardware
Software
Information Storage
What Is a Hot Site and a Cold Site?
As part of a disaster recovery plan, you will need to decide between operating a hot site or a cold site when it comes to backing up your company's assets and data, and recovering them effectively.
A hot site is essentially a means to immediately continue the resumption of day-to-day business actions, by having a fully operational backup site, for both hardware and software. For example, you may operate a call centre, but the offices are temporarily closed down. A hot site would be an office, complete with telephones and computers, where you can temporarily resume business as soon as you have moved the staff over.
A cold site is not quite as effective and is simply a backup office space where you can resume operations, provided you have your own backup equipment to bring in that hasn't been compromised by the disaster in question.
Why Is It Important?
Hot and cold sites can be included as services by dedicated backup and disaster recovery companies, with hot sites costing more than cold sites, naturally. They are an important element to any truly effective disaster recovery plan, as they allow you to resume business within a set time frame.
Everything Tech provide IT Support and Disaster Recovery services in Manchester and around the UK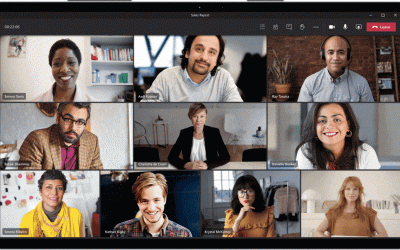 Microsoft are smashing it at the moment. Early in the COVID crisis they came under some criticism for being behind Zoom because they only had 3×3 on a call but the reality is Teams was already a much bigger product. Over the last few weeks not only have they caught up...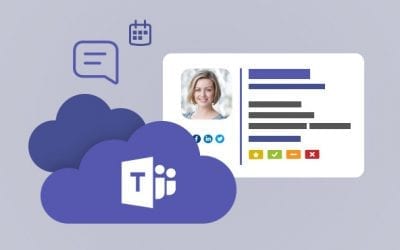 https://youtu.be/ipjBCYYNXYY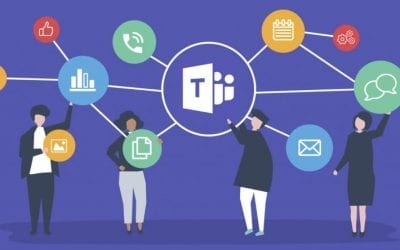 https://youtu.be/bidCVhQLWqc