Backup & Disaster Recovery
What's the impact of you losing access to the technology in your business? Server failure, loss of internet, accidental deletion are all common and can be catastrophic for your business.
Is your data backed up? How long will it take you to recover?
A recent survey showed that as many as 40% of SME's do not have sufficient backup and almost 70% have no formal business continuity plan. Our bullet proof backup solutions can reduce the TTR (Time to Recover) from days to minutes.
Small Business Disaster Recovery Explained
All our customers backups are managed and monitored meaning failed backups create a ticket with a service level agreement. If your backups do fail we know about them instantly.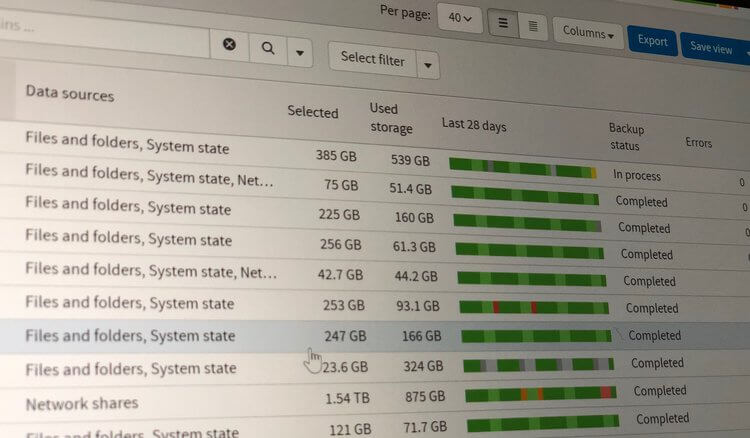 Could you afford to lose a day of output, how about a week or a even a month? The costs could be astronomical, and in some cases the work might just be irreplaceable.
As a business we acquire, on average, five new clients per month. Our thorough audits have uncovered some alarming findings that could put our clients' businesses in serious jeopardy. Read on to have a look at our research and how we can make sure this doesn't happen to you.
Ways to contact us at EverythingTech
General Enquiries
Email: [email protected]
Phone: 0161 826 2220
Sales
Email: [email protected]
Phone: 0161 826 2220
Support
Email: [email protected]
Phone: 0161 452 3233
Visit us
Manchester: Hanover House, 30-32 Charlotte Street, Manchester, M1 4FD
London: Jubilee House, 197 – 213 Oxford Street, London, W1D 2LF
Glasgow: 100 West George Street, Glasgow, G2 1PP
Cannock: Watling Court, Orbital Plaza, Watling Street, Bridgtown, Cannock, WS11 0EL