One app, which is killing all the rest
Confused by all the options in Office 365? Skype, Yammer, Teams, SharePoint…
Technology tools are rapidly evolving, and so are the range of tools & features available to users within each of them. They are built to make our lives easier, however with their fast & frequent additions and changes, they can bring a lot of confusion & re-training requirements in businesses.
Providing your team with access to too many software tools will inevitably mean they will use them improperly, or not at all.
Avoid the scary prospect of 'shadow IT' creeping into your business; the process by which end users will go off and find their own familiar, often insecure consumer-style products. Instead, why not involve them within your technology strategy & provide them with training on the right tools.
Let's take an overview of Microsoft Teams
Joining a long-line of communication and collaboration tools; Microsoft brings forward Teams as their single-platform answer to a multitude of business operational needs.
Operating as a single 'pane of glass', users can access instant message conversations, share files, access calendars, run video conferencing, view intranet-style information wikis and make notes all within the one desktop application or online app.
By consolidating your other tools to the single platform, you won't need to look back on the days of switching between a sea of apps, losing track of your files or drowning under a mountain of emails.
A fantastic statistic shows Teams to be already outstripping all previous Microsoft products to be their fastest growing platform yet! The simplicity, combined with an all-in-one approach, has captured the demands of users looking for a 365-linked alternative to the likes of big players, such as Slack.
Teams is available on most Office 365 subscriptions at no extra cost. Most of the core features are available to users out of the box, however there are additional features such as the embedded full phone system, which will carry additional fees.
Lost among a multitude of tools and resources?
If you are drowning in a sea of far too many app options and your business demands a more straight-forward approach, Teams is likely the best answer.
At EverythingTech, we take a consultative approach to working with our clients. Unlike the majority of IT providers, we take the time to actually learn our client's business, operations and processes; enabling us to better integrate workable technology solutions.
If you are considering migrating to the Cloud, or use Office 365 already, but not to its full extent or need further guidance around technology solutions to your operational challenges – please get in touch!
Who are EverythingTech?
For well over a decade we have partnered with clients across Manchester and the wider-North West as their outsourced IT department – covering all needs from IT Support, to Cloud, to Connectivity and Communications.
We are incredibly proud of our commercially-sound, technology solutions that drive efficiency, cost savings and performance for the businesses we support.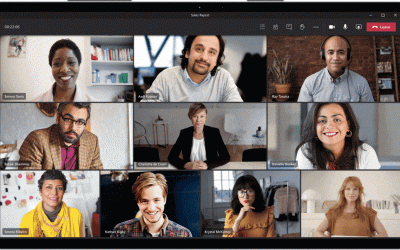 Microsoft are smashing it at the moment. Early in the COVID crisis they came under some criticism for being behind Zoom because they only had 3×3 on a call but the reality is Teams was already a much bigger product. Over the last few weeks not only have they caught up...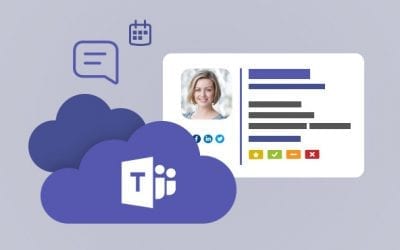 https://youtu.be/ipjBCYYNXYY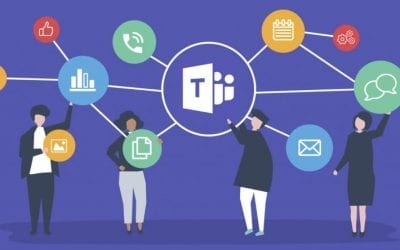 https://youtu.be/bidCVhQLWqc