Do I need to backup office 365?
– Hey everyone, Lee, from Everything Tech, something that's been debated quite hotly in the nerd community at the moment is, do I need a third party backup product for Office 365? and I guess my answer to that question is, it depends on the industry you're in, and why you're wanting to add a third party product.
So, just to give you an idea, the default in Office 365 is you can send things out of your inbox to your recycle bin, and they stay there for a reasonable amount of time, up to 12 months, unless you've changed any of the defaults.
But when you delete things out of your recycle bin, so you empty your recycle bin, a lot of people have that setting turned on where their recycle bin gets emptied when they close Outlook, then it drops into a special kind of holding folder, called Deleted Items Recovery for about 14 days. And once that 14 day period's gone, e-mail can't be recovered. So as far as I'm concerned, there are two real kinds of people that need to have a third party Office 365 backup.
If you're in engineering, or construction, or anything like that where there's a legal requirement to keep mail for a prolonged period of time. I know in the construction industry I think the period is 12 years, you need to be able to go back 12 years to recover data. So you guys definitely need some kind of Office 365 backup, because you may need to go back and recover an e-mail mailbox, to its exacting state, 6 years ago. The other type of people is, quite often what will happen is, a member of the team leaves, they either want to tidy up their mailbox before they leave, or they're doing it maliciously, they delete all their e-mail, drop it into the Deleted Items folder, delete it from the Deleted Items folder, and 3 months later, the business owner says "Can you recover John or Jane's mailbox from X date?" Which may be a year ago, or six months ago, and actually the answer to that is no, because after that 14 day period it's all gone.
So I think my advice is, probably, it's fairly inexpensive to do backup for Office 365, couple of pound, per user, per month. It also backs up your share point in OneDrive as well. So, you've got any concerns that you might need to restore mailbox data, more than 14 days, then yeah, you need to have an Office 365 backup product. Microsoft does a great job at what they call geodiversity, so if their server in Dublin fails, then it will switch over to a server in Barcelona, so you've got that resiliency in Office 365, and it's great for that, but you just don't have that backup, so grab a third party backup product, speak to us, give me a shout, I've got some great ones that I can recommend.
If you don't know us we provide IT Support and Managed IT services to Manchester and the UK.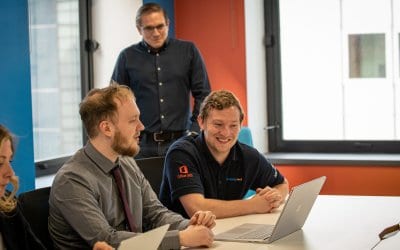 We're totally different than other IT providers  Our team of skilled experts are the best at what they do, and take the take the time to truly understand your business so that you don't have to worry about your IT any more. We visit our customers monthly in order to...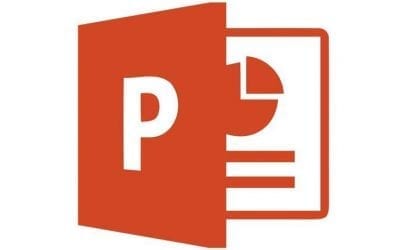 "We just want to say a massive thanks to presentation design agency Buffalo 7 for producing our amazing content for our annual meeting. These guys turned our boring PowerPoint into an amazing digital piece that created enthusiasm and positivity amongst our team."