Latest feature for the Microsoft Teams Mobile App
Microsoft 365 & the Teams mobile app is evolving again. Here are my favourite three new features. https://youtu.be/NkabD2LbNYM
Transcript:
"Hello, everyone, happy Friday. I hope you're all wearing it pink today for Breast Cancer Awareness Day. I'm certainly doing my bit. Just got three new features to talk to you about from the Microsoft Teams Mobile App today. So, the first of those is Quiet hours and Quiet days. This is a feature that really differentiates Microsoft Teams from WhatsApp. So, if you're on holiday, or you've got a day of meetings, or you're in the office trying to get some work done, you can set Quiet hours and Quiet days which means that you won't get notified to alerts. I know WhatsApp you can mute conversations. But the little app icon on your android or your Apple smartphone, you still get the little number that's distracting. So, Microsoft Teams allows you to get away from that using Quiet hours and Quiet days.
Transferring calls between devices, a cracking little feature. So, quite often I'll be in the office and I'll take a call on my headset that's connected to my PC. And if, let's say a call is personal, for example, and I need to transfer that call out to my mobile, I can seamlessly switch between two devices on the Mobile Teams app so I can wander on out of the office. The same applies if obviously, I could have been out and I walk in and I want to transfer the call back to my main headset. So, I just press a button and over the call goes to my PC. That's a really nice little feature.
Audio Notes is something else that's new over the last couple of months. So, If you've got five paragraphs to write, for example, you don't want to write that out into a team,you can make a quick audio and send that to the team and everybody can listen to it. That's a feature that's in WhatsApp. There's quite a few features that are coming over from WhatsApp into Microsoft Teams.
So, three new features there. Obviously, Microsoft are constantly evolving in the Microsoft Teams products, and these three changes are pretty welcome. I hope those are useful. And if you need any help with Microsoft Teams, any training or implementation, give us a shout at Everything Tech and we'll be able to help you out."
Everything Tech provide IT Support to Manchester and the UK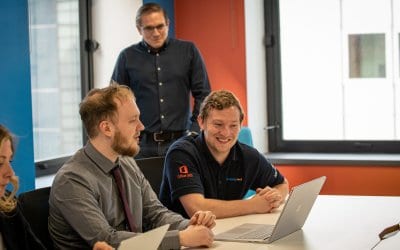 We're totally different than other IT providers  Our team of skilled experts are the best at what they do, and take the take the time to truly understand your business so that you don't have to worry about your IT any more. We visit our customers monthly in order to...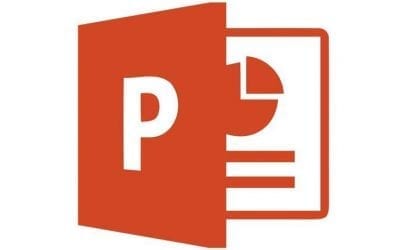 "We just want to say a massive thanks to presentation design agency Buffalo 7 for producing our amazing content for our annual meeting. These guys turned our boring PowerPoint into an amazing digital piece that created enthusiasm and positivity amongst our team."