Does SharePoint Increase Productivity?
SharePoint is an intranet platform and operational tool from Microsoft. It is designed to help businesses manage data more effectively and enable effective collaborative working. But in the real world, what sort of impact might it have on the individual performance of businesses? Can it increase productivity?
The Productivity Problem
Productivity is definitely an issue in the UK. The Office for National Statistics (ONS) has reported that productivity fell by 0.5% for the quarter April to June 2019. This applies to both the services and manufacturing sectors. In the same quarter, ONS reports that there was no growth in output per job compared with the same period the previous year. The CIPD has highlighted that poor management and a lack of investment in skills are key factors in the UK's low productivity.
One issue seems to be that many business owners and managers see a lack of productivity as only a large-scale, macro-economic problem, and therefore something they cannot influence at an individual company level. However, there are things businesses can do to help unlock productivity, starting with how they organise and administer their work, and this is where SharePoint can play a vital role.
Can Communication Boost Productivity?
Productivity is very likely to dip if people do not transfer information effectively and efficiently. If people feel they are being left in the dark, this has a negative effect on their morale and therefore their motivation. Also, poor communication can lead to inefficient work practices, such as people duplicating tasks, or failing to carry them out altogether. Misunderstandings and miscommunication cause confusion and can lead to conflict. Clear, transparent communication also encourages greater empowerment of employees, which in turn helps to motivate them.
A workplace culture with effective communication is a healthy culture, and more likely to be a productive one.
The Importance of Collaboration
A study from Stanford University in the USA indicates that collective working on a task can boost performance significantly. Where people feel part of a team, they are more motivated when carrying out a task. The study suggests also that the impact of this collaborative working can last and is not just something experienced in the moment. Having teams work together helps shape a sense of common purpose, but to truly capitalise on this, the work environment must encourage a sense of openness and co-operation.
The idea is to break down silos by encouraging teams to communicate across departments, and also to streamline workflows. This also helps improve project management by creating much greater transparency and visibility. It means keeping the lines of communication open and sharing information.
The Role of Big Data
Big data does not just support marketing and sales functions in a business. Gathering and using it effectively can help improve daily procedures and processes. For example, analysing it might reveal areas where efficiencies can be made, or where administrative processes are causing unnecessary bottlenecks.
Data can measure performance and optimise actions. Therefore, the vital starting point is gathering, ordering and analysing it effectively. This analysis does not have to mean bringing in outside expertise, providing the technology is in place to log the data and read it accurately.
The SharePoint Solution to Productivity
As both an intuitive administrative, intranet platform and a practical, digital tool, SharePoint can help businesses address these key productivity issues. It is essentially a collaboration technology. Being cloud-based, it offers a lower IT cost while maximising access for users of its software. It offers a user-friendly interface, which works across a range of devices, including mobile devices. This is important in ensuring remote working is still collaborative working.
SharePoint provides excellent automation of workflow, ensuring the right people are given the right information when they need it. It gives users real-time file sharing access, where they can retrieve, update and share information. Consequently, it keeps everyone in the loop when it comes to coordinating different tasks. As such, SharePoint is perfect for streamlined project management and open, responsive communication channels. Users can have visibility of both group and personal calendars, and there are search filters to make it easy to locate content, files and online communications.
While it is highly accessible and user-friendly, SharePoint also provides excellent access control and security features. Because it is easy to integrate with existing software systems, SharePoint feels familiar to new users, encouraging rapid adoption.
Could You Benefit from SharePoint?
There is no single solution to improving productivity, but having the right tools in place to enable better communication, collaboration and data management will help put firm foundations in place. We help people manage, migrate, and work using SharePoint every day. Get in touch for any migration help or managed support help for SharePoint.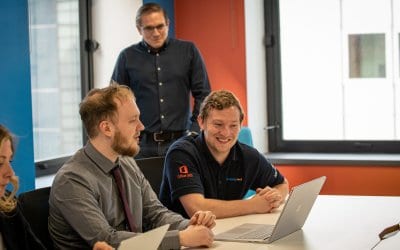 We're totally different than other IT providers  Our team of skilled experts are the best at what they do, and take the take the time to truly understand your business so that you don't have to worry about your IT any more. We visit our customers monthly in order to...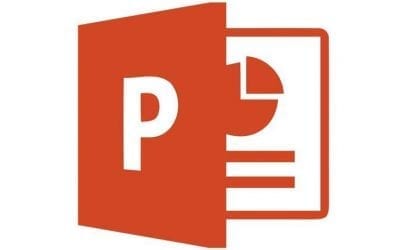 "We just want to say a massive thanks to presentation design agency Buffalo 7 for producing our amazing content for our annual meeting. These guys turned our boring PowerPoint into an amazing digital piece that created enthusiasm and positivity amongst our team."