How to Choose the Right Office 365 Package
August 6, 2018. Posted by Lee Wrall
IT Support

Outlook

Small Business IT

TIPS
Choosing the right Office 365 package can be a little bit confusing, there are a myriad of options and people are often confused. The dozen or so options plus add-ons can lead to overspending, or not getting the features you need.
The best advice will always come from a managed IT service provider or Microsoft Partner who are experts in Office 365.
1. Asses Your Needs
Think about what you're trying to get from Office 365; is it just email, or do you need advanced mobile protection and security? For most people email, file storage and collaboration will tick the boxes but 365 is so much more. It can help you get in front of potential customers or even be your phone system with contact centre functionality.
2. Think About Your Budget
Many times, I've seen people look for the package that seems to include everything and use that for everyone. Remember that you can mix and match licenses and give your team a license that's appropriate for them. If it's just emails on a mobile it can mean the difference between 90p and £25 per month.
3. Online or Offline
The web-based versions of Microsoft Office you get with the more basic plans are better than they've ever been. 90% of the features people use are now available in Office online and you don't need the desktop installation. Using the online version also helps with collaboration and presents a whole new way of working.
4. Special Pricing
Remember if you're not for profit, education or government you could qualify for big discounts, so be sure to speak to your IT Service Provider about applying for the special pricing.
5. Advanced Features
Office 365 has some advanced features that the average user won't know about, but they could be vital. For example, if your vertical is legal or accounting you might want to utilise 'eDiscovery' or 'In Place Hold'. These features allow you to audit email in your organisation, for example you can search for keywords across all mailboxes in your business or go back and look at a mailbox at any given moment in time.
6. Constantly Re-asses
Once you've gone through implementation and been using the product for a few months you should go back and look at how people are using the tools; it's likely that you can save money and adjust the plans.
7. Don't Let the Descriptions Put You Off
The most popular plans are separated into 'Small Business' or 'Enterprise' but you shouldn't take any notice of the descriptions. If you're a small business the E1 (Enterprise 1) plan still might suit you better, so get expert advice.
Everything Tech is a leading supplier of IT Solutions in Manchester. Find out more how we could help you and your business by calling 0161 826 2220 or e-mail hello@everythingtech.co.uk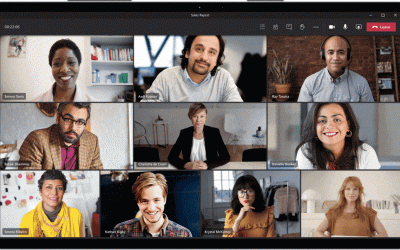 Microsoft are smashing it at the moment. Early in the COVID crisis they came under some criticism for being behind Zoom because they only had 3×3 on a call but the reality is Teams was already a much bigger product. Over the last few weeks not only have they caught up...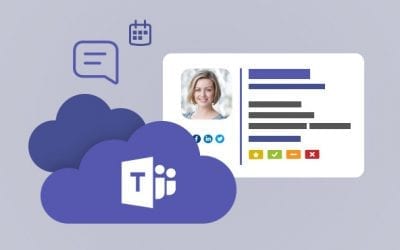 https://youtu.be/ipjBCYYNXYY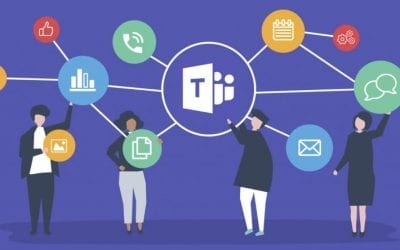 https://youtu.be/bidCVhQLWqc