Your whole office in the cloud
For the uninitiated, Office 365 gives you access to enterprise level email and Microsoft Office 2013 Professional, all wrapped up in a low cost monthly subscription. Microsoft have spent millions over the last few years to bring what was formerly big-business technology to small and medium-sized businesses owners. By subscribing to Office 365, you or any one of your employees will be able to access documents, email, contacts, calendars, shared files and online meetings, whether it be from desktop computer, tablet or phone. This means that you and your employees can work from home or on the move (without having to log into work computers using slow and fiddly, 3rd party software) allowing everyone to create, edit, and share Word, Excel, PowerPoint and OneNote files from anywhere without needing to backup or transfer files, with user access to everything being managed by the easy-to-use admin centre. You may already have your email accounts synched via IMAP, but Office 365 will consolidate all of your email and productivity applications into one, highly secure, virtual office. Everything Tech can get your business set up with Office 365 and school your team on how to best take advantage of its many handy, cloud-based features. We're strong advocates of the service here, and in line with our flexible IT Support, Microsoft offer different packages based on your staffing levels, with two Small Business, Medium Business and Enterprise level subscriptions available, so as your business expands we can oversee a seamless transition to a more sophisticated package for you.
Uptime is Everything
Email and productivity applications, whether for documents, presentations or spreadsheets, are critical to the success of businesses i.e. using them is how work gets done. As Microsoft point out, "your people and your data are your most important assets", and with its recently published uptime at an all-time-high of 99.9% (for Q1 of 2014) which is now guaranteed with a service level agreement (SLA), it is safe to say that your office software and data is in safe hands with Office 365 at its foundation, and because they've made this slick and efficient technology available and affordable to small and medium sized businesses, if you use Office already (as most businesses do) and have yet to trial Office 365 – or at least given it a trial – now is the time to do so. We can get your business up and running in next-to-no time, with the package that's right for you.
EverythingTech offer Disaster Recovery, IT Services and Support in Manchester. To get Office 365 installed for your business or for more information on any other aspect of IT for business, contact us here at Everything Tech: your dedicated, Manchester-based IT Service provider.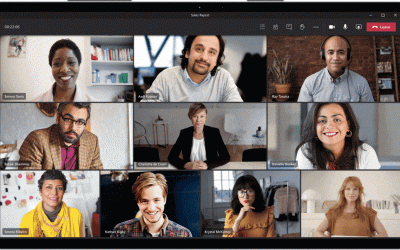 Microsoft are smashing it at the moment. Early in the COVID crisis they came under some criticism for being behind Zoom because they only had 3×3 on a call but the reality is Teams was already a much bigger product. Over the last few weeks not only have they caught up...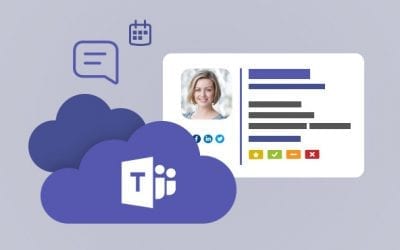 https://youtu.be/ipjBCYYNXYY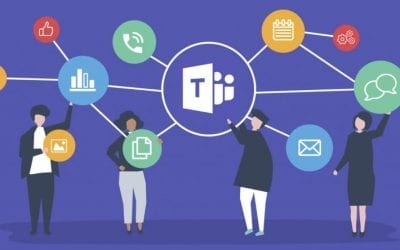 https://youtu.be/bidCVhQLWqc