Disaster Recovery Done Wrong! PART One
Call us mad, but we actually really enjoy putting together watertight Disaster Recovery plans for our clients. One of the reasons we enjoy it is that business continuity means different things for different organisations, so for us, this means dynamic, constantly-changing work. Every business presents unique challenges that must be met with individually tailored solutions to ensure the plan actually works.
But what happens when IT disaster recovery is not planned for or implemented properly? What are the common pitfalls when it comes to business continuity?
Over the next couple of weeks we'll be looking at where many businesses fall short when it comes to disaster recovery planning.
Assumptions about support
Your IT emergency may not be considered a top priority for any third party vendors and IT service providers. Many IT service and software providers have different tiers/packages for their services, so make sure that you clearly understand what you have signed up for, what type of IT Services support you are getting and any service level guarantees you may have. At Everything Tech we make sure you know exactly what to expect from us, then it's down to us to meet those (high) expectations.
Setting it up then forgetting about it!
Disaster recovery does not end with the formulation of a good plan. Firstly, the plan needs testing regularly. Secondly, it needs to be reviewed as frequently as your business practices and IT infrastructure are updated. Businesses that are looking to grow (i.e. most businesses) should have a 'change management process' to make expansion and development as smooth and systematic as possible. Your disaster recovery plan should be intrinsically linked to your change management process because it's most likely that any change to your business will mean subsequent changes to your IT systems. The best way to ensure your disaster recovery plan is evolving in line with your business is to test it regularly.
'Worst case' isn't the only scenario…
Make sure you or your IT services provider incorporate a variety of scenarios into the disaster recovery planning process. Developing a plan that covers only the worst case scenario (such as an alien spaceship blowing up your data center) is not a complete plan as far as we're concerned . While naturally occurring disasters and major incidents do pose a risk to businesses, the most common IT disasters involve human error and power issues.
Performing a simple risk assessment can help in determining which of the myriad of hazards to prepare for, based on the impact that different issues would have on your specific business and also the probability that each issue is likely to come up at some point. For example, some cities are prone to flooding, so this type of risk would take high-priority in the Disaster Recovery planning process for businesses located near a river, if that river can be a potential threat to business continuity. Essentially, any scenarios that carry significant impact or have a high probability of occurring should be included in the plan.
Failing to communicate & establish roles
When there has been an IT incident that is affecting your business, it's important that all staff know the chain of command that ends with those who have final say about whether to implement a disaster recovery plan. It's also important staff know what to look out for and when to report it. Depending on the size of your business, there might be several levels of authorisation needed as well as different levels of escalation, so as to not unduly disrupt your business in the event of lower-impact events. Furthermore, it's important to make sure you can and do communicate with your customers in the event of a service-disrupting disaster. Preparation is key with this vital aspect of disaster recovery planning; your customers will appreciate your diligence and professionalism in the event of a disaster rather than radio silence!
EverythingTech offer Disaster Recovery, IT Services and Support in Manchester. Stay tuned for PART 2 next week, where we'll be looking at Recovery Time Objectives (RTO), contingencies and more. In the mean time, please get in contact if you're a business in the Manchester area looking for more information about Disaster Recovery plans and business continuity.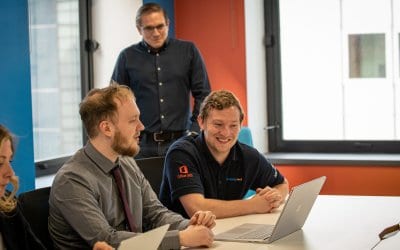 We're totally different than other IT providers  Our team of skilled experts are the best at what they do, and take the take the time to truly understand your business so that you don't have to worry about your IT any more. We visit our customers monthly in order to...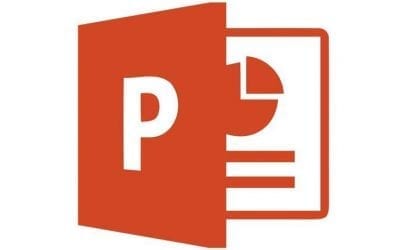 "We just want to say a massive thanks to presentation design agency Buffalo 7 for producing our amazing content for our annual meeting. These guys turned our boring PowerPoint into an amazing digital piece that created enthusiasm and positivity amongst our team."