Office 365 Advanced Threat Protection… Keeping your Data Protected
Keeping your data protected… with Office 365 Advanced Threat Protection
As a brief re-cap; in the wake of the rise in email born cyber-attacks, Microsoft released ATP as their optional add-on security service. Filtering emails, with little impact on productivity, ATP is among the strongest of the add-ons suite to 365, which we strongly urge businesses to adopt.
Including key features, such as Safe Links, ATP prevents users from inadvertently clicking on malicious links embedded within phishing emails that are falsely representing themselves from a genuine source, such as a bank, government body or trusted brand name.
Safe Attachments, protects your users from opening potentially malicious email file attachments, which can be embedded with viruses or malicious code that can install software in the background of a PC designed to steal or corrupt data, without the user even realising.
ATP has been around since 2017, so what's new?
A key feature, which has been added to the Anti-Phishing tools, focuses on Impersonation Detection. ATP has been working to defend against phishing attacks for a long time, however attacks known as, "spear-phishing" or "whaling", where criminals impersonate a trusted sender often targeting individuals within a business that may have access to valuable data, are far more complex and difficult to detect.
If the hacker can get their email delivered to their intended target, they are far more likely to be fooled by domain name impersonation. Where two very similar names are used, so similar in fact, that most users wouldn't notice anything wrong with the email in the first place.
The new Impersonation Detection service works to detect lookalike email addresses and domain names that may be used to trick users. Using "mailbox intelligence", ATP will determine whether the email being received is from a trusted email sender, or a new email address. Security warnings will then automatically be applied to unknown email addresses, helping to draw user's attention to possible risks.
This feature, among all other ATP tools, are included within the Office 365 Advanced Threat Protection bolt-on product, which are included as-standard with the Enterprise E5 license.
Could someone impersonate my domain?
Yes, unfortunately. It is worryingly easy for those with relatively basic knowledge of cyber hacking to mask your domain and an email address, then start firing out emails set to steal valuable data, or simply cause disruption & down time.
One particular risk with domain impersonation isn't necessarily criminals impersonating other people's domains, but them choosing to impersonate your domain, with the one key objective of fooling your own staff.
Recent examples include, a Finance Director's email account being impersonated – with an accurate mask of the name, full email address, and even his email signature! An email gets sent from this fake account to another member of the Accounts Department, asking them to make payment on a fictitious invoice to a particular bank account. The email is well written in English and has a sense of urgency. Not wanting to upset their boss, the team members makes the payment as instructed. Losing the business thousands in one simple unknowing mistake.
How can I use ATP to protect against this impersonation?
ATP will automatically keep an eye out for domains used within email addresses that are contacting your users. It will work to filter-out emails (based on your pre-defined choices) that fall into an un-trusted category, perhaps a spoof domain that is very similar to your own (down to simple differences, such as being one character different), or from an unknown user/email address that doesn't exist within your 365 – keeping your team out of the firing line.
The threat management dashboard contains real-world statistical information on where emails are originating from, domains and users that have been impersonated. With this kind of information, you will be able to keep ahead of the threats.
There is of course the risk that genuine emails may well be filtered out, so you can of course view a list of all of the quarantined emails and choose to take action on them all collectively or by individual email.
What are the next steps?
If you are already a user of the Office 365 suite, you can bolt-on the ATP service straight away! Contact the team to receive support in obtaining and best-configuring the service to sufficiently protect your data, users and livelihoods.
Who are EverythingTech?
For well over a decade we have partnered with clients across Manchester and the wider-North West as their outsourced IT department – covering all needs from IT Support, to Cloud, to Connectivity and Communications.
We are incredibly proud of our commercially-sound, technology solutions that drive efficiency, cost savings and performance for the businesses we support.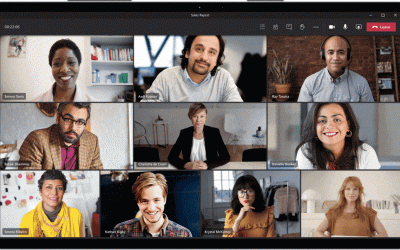 Microsoft are smashing it at the moment. Early in the COVID crisis they came under some criticism for being behind Zoom because they only had 3×3 on a call but the reality is Teams was already a much bigger product. Over the last few weeks not only have they caught up...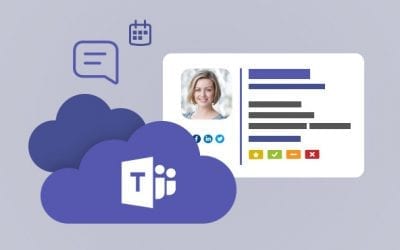 https://youtu.be/ipjBCYYNXYY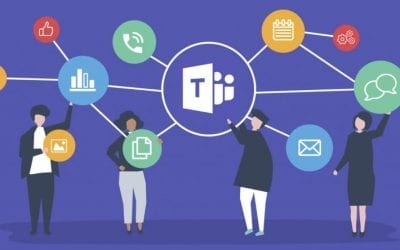 https://youtu.be/bidCVhQLWqc