Outsourcing IT the right way
There are several good reasons for outsourcing IT support. Many companies don't have the budget or resources to run their own in-house IT departments, which is why it can make so much sense to get all the help you need from external experts who can resolve issues as soon as they arise and provide you with as much help as you need.
Seeking out IT support from outside your business can help you save a great deal of cash, helping you to reduce staff costs and make up any shortfall with in-house expertise and skills. Employing an in-house IT manager can cost up to £50,000 per year, and even when you have covered their salary, you will still need to consider recruitment expenses, benefits, ongoing training and employing other IT staff to support them. Using an external IT support department can help you reduce these costs substantially.
When you use a reputable IT support company, you can rest assured that they will have in-depth knowledge of all the latest technology and new software versions to ensure you constantly remain fully up-to-date. When you employ internal IT staff, they may be faced with severe peaks and troughs in their workload, which means whilst they may be extremely busy at some points, you may be paying them for doing very little at other times. This also explains why outsourcing IT to a company you can call as and when you need their help makes so much sense.
Using an external team can also mean giving extra support to small in-house IT teams or lone IT engineers when they need it. Outsourcing can help when dedicated internal staff are sick or when their workload is bigger than usual. Placing IT duties in the hands of an external team of experts can also free up resources and time so you can focus on what you do best, safe in the knowledge the IT side of things is being handled by competent professionals that you can trust.
At Everything Tech, we have years of experience to draw upon and are fully committed to helping you make the most of the technology now available to you, giving you a real edge over your competitors. We are determined to deliver a package that meets your unique needs and preferences perfectly and can offer a free on-site IT audit and review and recommendations document which helps us get to know your business and identify ways to make your business more efficient from an IT point of view.
We can offer everything you're looking for in an IT support partner, and can provide unlimited telephone/remote support, security management, backup and disaster recovery management, live system monitoring, hardware and software discounts, reduced rates, monthly site visits, IT policy assistance, access to your very own dedicated portal and more.
You are more than welcome to get in touch at any time if you do have any queries so why not call 0161 826 2220 or send a message to hello@everythingtech.co.uk today?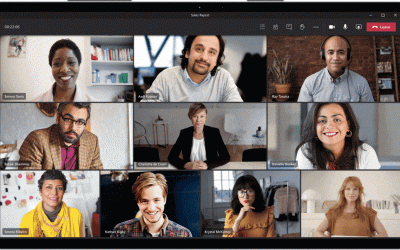 Microsoft are smashing it at the moment. Early in the COVID crisis they came under some criticism for being behind Zoom because they only had 3×3 on a call but the reality is Teams was already a much bigger product. Over the last few weeks not only have they caught up...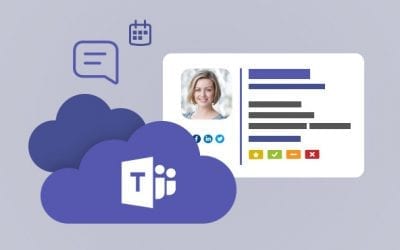 https://youtu.be/ipjBCYYNXYY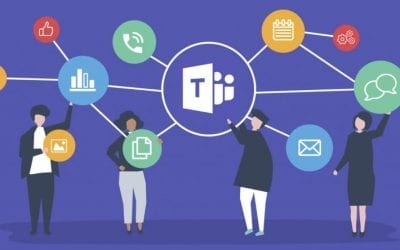 https://youtu.be/bidCVhQLWqc