Why Healthcare Needs Managed IT Support?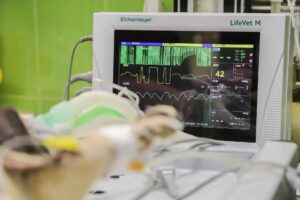 In healthcare IT is increasingly important, whether it is used for data, communication or to assist with a diagnosis. Significant issues may occur when something technical goes down.
Whatever the equipment a healthcare provider uses, at some stage, it will eventually run into a problem. It is important for the success of healthcare facilities to have a committed IT support team to deal with problems as they occur and plan for the future.
We believe these are the primary benefits of incorporating managed IT services into any healthcare providers strategy for an effective IT solution:
Flexible Solutions
A major benefit of partnering with an MSP for managed IT services in the healthcare industry is the ability to keep up with rapidly evolving technology and meeting the demands of your end-users, whether they are employees, patients, or both.
One way this can be accomplished is by working with your MSP to implement a cloud solution. They will assess your data, storage, and applications to determine which can be cloud-based, stay on-premise, or if a hybrid approach that combines the two is best for your organization.
Housing your organisations' applications and data in the cloud is particularly helpful in any healthcare environment, not just for internal staff, but for patients too. Storing patient data on the cloud allows healthcare providers to have nearly instantaneous access to their files, while patients can easily acquire their lab records and prescriptions. Furthermore, a cloud solution protects against hackers and data breaches and prevents data loss.
Another benefit of adopting a cloud solution is its scalability. In a typical cloud environment, there is very little cost associated with getting started and most plans are consumption-based, meaning you only pay for the resource you use. This allows your IT infrastructure to grow with you and makes it the ideal solution for healthcare providers that may need to add or remove staff based on patient levels, economic climate, or other factors.
Ensure Compliance
Understandably, healthcare is one of the world's most highly regulated industries. Several different regulatory bodies supervise providers in the United Kingdom, with authorities mostly devolved across England, Scotland, Wales, and Northern Ireland.
In today's technology-driven landscape, it is becoming increasingly important for healthcare providers to achieve and maintain compliance. Many hospitals, clinics, and other healthcare facilities are adopting cloud solutions for increased efficiency and cost savings, but they must continue to adhere to GDPR requirements to protect patient's personal health information.
With sensitive data at stake, there are concerns surrounding cloud security, which is why it is crucial to make sure you are taking the correct steps. Partnering with a managed service provider who is familiar with GDPR requirements will ensure your technologies and security processes and procedures meet compliance standards.
Access To Resources
Managed service providers are professionals in all things IT, so when you partner with a credible MSP, you can rest assured you are receiving insight from knowledgeable and experienced subject matter experts.
You can call on these experts with any IT issue or question and expect to receive a prompt response and quick resolution, which is essential to have in a healthcare facility where operations rely largely on technology.
Since much of a healthcare provider's capital budget is dedicated to sourcing and procuring long-term medical equipment and research, partnering with an MSP allows IT expenses to shift to an operating cost, making it easier to obtain related services and support.
Another benefit of contracting managed services through an MSP is gaining access to their industry-leading toolsets, namely service desk, and corresponding ticketing systems. This can lead to exponential cost savings as there is no investment required for your tools, while also leveraging the MSP's proven methodologies for enhanced service levels. At Everything Tech our team of healthcare IT professionals can guarantee integration to Spine, NHS Digital, and their IT systems. All this will ensure you're the most attractive option for the National Health Service when they're deciding who to award contracts to.
System Security
There are constant threats to healthcare IT systems, from ransomware to data loss. Knowing hospitals and clinics store sensitive information, such as patients' medical records and financial statements, potentially make them an even bigger target to hackers and cyberattacks.
Managed services allow your organisation to be proactive when it comes to your system's health and security. MSPs provide monitoring and maintenance of your critical IT infrastructure, providing peace of mind that your critical data, applications, and systems are safe. If a potential threat is identified, the MSP will work with you to execute a plan of action to ensure your systems remain unharmed.
It is also necessary for healthcare organizations to invest in backup and disaster recovery solutions, which an MSP also can establish and maintain for you. If your data or infrastructure is compromised due to an emergency – whether manmade or natural – a backup and disaster recovery solution will be able to replicate and reinstate your data for minimized technical downtime and ensured business continuity.
From cost savings to increased security to improved end-user satisfaction, these are just a handful of the benefits managed services can afford your healthcare facility.
If you are interested in working with an MSP for your organisation's healthcare IT solution and your current systems, settings, and procedures are hampering you and your team's ability to win contracts with the NHS and integrate with existing systems contact us today.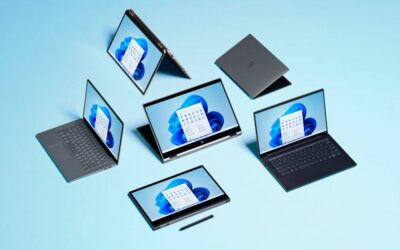 At the end of June, Microsoft announced the release of Windows 11. A couple of weeks later, they followed up this announcement with the surprise introduction of Windows 365, a subscription service that takes the operating system to the cloud. These are designed for...