Manchester Based Microsoft Teams Consultancy Services and Business Voice Hosted VOIP Solutions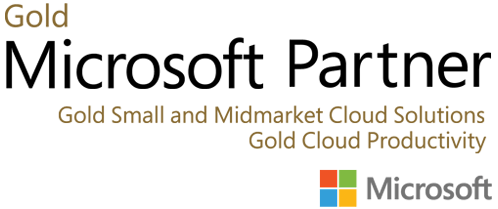 Compared to just a decade ago, the world of work is very different. Nowadays it's vital that you have a modern workplace set up that can utilise collaboration tools like Microsoft Teams services and Business Voice so your employees can enjoy a flexible way of working while also guaranteeing long-term success for the business.
Here at Everything Tech, we're passionate about shaking up existing infrastructure, installing Microsoft Teams, Business Voice VOIP and giving businesses the best experience with these tools. From installation right the way through to comprehensive training your business can make Teams and Business Voice a central part of your business when you choose to work with our experts.
What is Microsoft Teams?
Microsoft Teams services is a collaboration platform that team members can use on a daily basis. It combines instant messaging, video chats, file share and application integration all in a single shared workspace. Workstream collaboration like this has been extremely popular among lots of small to medium-sized businesses because of its easy user experience and unified communication features that allow lots of things to be done in one space. 
What is Microsoft Business Voice?
Business Voice is a VOIP (Voice Over Internet Protocol) phone system that integrates with Microsoft Teams and other Modern Workplace apps. Combined, both Business Voice and Teams create an all in one intelligent communication tool that combines calls, chat and meetings in a cloud-based workspace.
How Everything Tech Can Help You With Microsoft Teams And Business Voice
The expert consultants here at Everything Tech have years of experience in both Microsoft Teams and Microsoft Business Voice and will help you, from introduction right the way through to training and installation, ensure long-term success and a fantastic workstream collaboration for your business. 
We'll train your entire small to medium-sized business in Teams and Business Voice. From introducing the fundamentals and best features of both apps to offering the necessary guidance and clear definitions needed at more advanced levels. We'll make sure to cover everything. 
When it comes to teaching things like this, a one size fits all approach will not do. At Everything Tech, we understand this, which is why our consulting services are tailored to each and every business we visit. We'll teach you about Teams and Business Voice in a way that suits you and your team. 
And, our support doesn't end when the training does. As part of your managed services, we'll be a constant source of knowledge for you and your business going forward and will gladly advise on solutions for further issues that may arise. 
Interested In Installing And Learning More About Microsoft Teams And Business Voice VOI? Get In Touch With Everything Tech Today
Ways to contact us at EverythingTech
General Enquiries
Email: hello@everythingtech.co.uk
Phone: 0161 826 2220
Sales
Email: sales@everythingtech.co.uk
Phone: 0161 826 2220
Support
Email: support@everythingtech.co.uk
Phone: 0161 452 3233
Visit us
Manchester: Hanover House, 30-32 Charlotte Street, Manchester, M1 4FD
London: Jubilee House, 197 - 213 Oxford Street, London, W1D 2LF
Glasgow: 100 West George Street, Glasgow, G2 1PP
Cannock: Watling Court, Orbital Plaza, Watling Street, Bridgtown, Cannock, WS11 0EL