Microsoft Modern Workplace Installation And Training In Manchester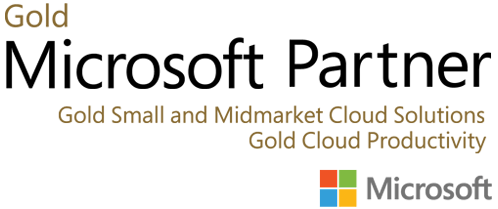 The rapid pace of business change and day-to-day work habits is fantastic. It has freed up people to enjoy a healthier work-life balance, improved business innovation and offered a better experience for the customer. However, as these businesses evolve their core services, they can sometimes forget to bring their business applications and operating systems with them. This imbalance can cause stagnations and damaged profit margins.
By choosing to have the Everything Tech team install Microsoft Modern Workplace, you can enjoy a suite of modern applications that will truly revolutionise the way you and your teamwork. Here at Everything Tech we can introduce, install and train your business in how to get the most out of Microsoft Modern Workplace. Once our installation and thorough Microsoft Modern Workplace training are completed you can enjoy all the benefits of this all-encompassing suite of modern applications like streamlined business operations and more empowered employees.
What Are The Microsoft Modern Workplace Products?
The Microsoft Modern Workplace Solutions comprises several different apps all framed within a cloud infrastructure. What this means is that all these apps and your business' associated accounts can be accessed on any device/operating system that has an internet connection.
Let Our Team Install Microsoft Modern Workplace For You
We can implement Microsoft Modern Workplace Solutions for you and your business in a way that's affordable, quick and ready to go from day one. Too often these solutions are installed only to have faults and problems arise days later. This helps no one and just gives the business a new set of problems to face. Our team of experts are able to install all elements of the Modern Workplace in a way that is seamless and entirely bespoke to the needs of your employees. From day one of installation, your Modern Workplace will be ready to go and feature all the elements you need to get things done on a daily basis. We also offer training, once we've installed your software, so you can rest assured knowing that your team has the knowledge to use Modern Workplace effectively.
Interested In Microsoft's Modern Workplace Solutions? Get In Touch
If you're a small to medium-sized business based in the Greater Manchester area or anywhere else in the North West and are interested in using a trusted platform like Microsoft Modern Workplace then get in touch with the team at Everything Tech. From finding out what elements of Modern Workplace would be best for your business to fully installing it and making sure your business knows how to operate it. We'll guide your organisation through the fundamentals right through to the intricacies of the Microsoft Modern Workplace so you can all enjoy the full range of services and benefits it has to offer. If you work in accountancy, architecture, engineering, manufacturing, soliciting or any other industry, drop us an email or give us a call if you've got any further questions or want information about taking the next steps and becoming a business that fully utilises cloud computing.
Ways to contact us at EverythingTech