Microsoft Modern Workplace Installation And Training In Manchester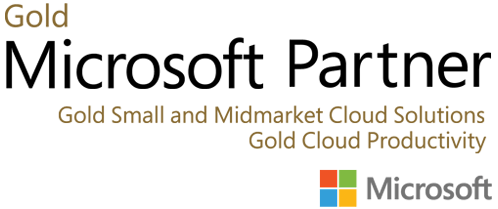 The rapid pace of business change and day-to-day work habits is fantastic. It has freed up people to enjoy a healthier work-life balance, improved business innovation and offered a better experience for the customer. However, as these businesses evolve their core services, they can sometimes forget to bring their business applications and operating systems with them. This imbalance can cause stagnations and damaged profit margins.
By choosing to have the Everything Tech team install Microsoft Modern Workplace, you can enjoy a suite of modern applications that will truly revolutionise the way you and your teamwork. Here at Everything Tech we can introduce, install and train your business in how to get the most out of Microsoft Modern Workplace. Once our installation and thorough Microsoft Modern Workplace training are completed you can enjoy all the benefits of this all-encompassing suite of modern applications like streamlined business operations and more empowered employees.
So, if you're interested in working with a company that offers IT support in Manchester and will seamlessly integrate these solutions into your business, then be sure to get in touch with the team at Everything Tech today. Give us a call on 0161 826 2220 or get in touch online for a free onsite IT audit or review.
What Is The Microsoft Modern Workplace?
The Microsoft Modern Workplace and Office 365 is a more holistic cloud service that is made up of a range of cloud apps that improve project management, employee engagement and create a truly modern workspace. You can see which cloud apps make up the Microsoft Modern Workplace, below. 
The goal of the Modern Workplace is to align people, process and technology to improve the way a business operates on a daily basis. Picture a world where your workforce is empowered to use Office 365 and Modern Workplace in a way that suits them. Think about the benefits to them, the work they produce and the increased employee productivity for your business when they feel empowered to create their own ways of working. In addition, the implementation of a Microsoft Modern Workplace will make you a far more attractive company to work for if you can offer things like flexi-time, remote working and the ability to access things on mobile devices. 
When it comes to hiring, you're able to cast your recruiting net far and wide because you know you've got the IT architecture in place to facilitate a truly modern workspace. One that can handle people being in different time zones, operating on multiple devices and the cybersecurity issues that come with it.
Speaking of cybersecurity, the reluctance to implement these cloud-based products is down to misconceptions about cyber threat protection and security management. However, more than 60% of cybersecurity experts believe that the risk of a security breach is the same, or lower, on public cloud-based environments compared to traditional on-premise sites.
So, if security is your biggest issue then have no fear, cloud-based technology like this is just as, if not more, secure and shouldn't stop you from onboarding more immersive technology and revolutionising your ways of working. In fact, Gartner named Microsoft Security a leader in its five Magic Quadrants which should give you even more confidence in this technology. In addition, our team here at Everything Tech will install everything to the highest possible standard and ensure it is secure and everyone is trained.
What Are The Microsoft Modern Workplace Products?
The Microsoft Modern Workplace Solutions comprises several different apps all framed within a cloud infrastructure. What this means is that all these apps and your business' associated accounts can be accessed on any device/operating system that has an internet connection.
The Reasons To Adopt The Microsoft Modern Workplace
You might be wondering why you and your business even need this radical level of digital transformation. After all, things might be working just fine as they are. But, what if you could take your ways of working to the next level? What if you could truly empower employees, enjoy a more modern management style and access the things that matter through multiple devices? This is what the productivity applications housed in Modern Workplace can do for you.
A truly modern workplace combines physical and digital space to meet the needs of your business and its employees. Adopting this strategy eliminates problems like:
Data in silos
The most frustrating thing in the world is not being able to access relevant documents, create reports or view analytics. And, because data is kept in its own compartments, team members have limited visibility and are unable to access a single source of truth.
Constrained to certain devices
Older systems, what we call legacy systems, can only really be accessed on fixed devices such as computers in an office, due to security reasons. This lack of flexibility means work only gets done at set times which creates rigid business practices.
A frustrated employment base
Outdated working practices create disgruntled team members. People are looking for greater flexibility and expect work to fit around their life. Having legacy systems which are rigid, slow and don't allow people to do their job in a way that suits them, ruins the user experience and can cause employees to look elsewhere for employment.
Poor communication
Messages, relevant documents and other information is being shared on old, outdated channels which lead to misunderstandings, a lack of visibility and control. Outdated communication tools, which can't be accessed on multiple devices in a flexible way, creates bottlenecks in the work process.
Clunky processes
Legacy systems using two or more systems to complete a task increases the margin of error and leads to low-level tasks being completed manually, which wastes time.
Some Of The Microsoft Modern Workplace Solutions Our Manchester Team Can Install
Office 365
Microsoft Teams & Business Voice
SharePoint
Unified Communications
Microsoft Dynamics
Let Our Team Install Microsoft Modern Workplace For You
We can implement Microsoft Modern Workplace Solutions for you and your business in a way that's affordable, quick and ready to go from day one. Too often these solutions are installed only to have faults and problems arise days later. This helps no one and just gives the business a new set of problems to face. Our team of experts are able to install all elements of the Modern Workplace in a way that is seamless and entirely bespoke to the needs of your employees. From day one of installation, your Modern Workplace will be ready to go and feature all the elements you need to get things done on a daily basis. We also offer training, once we've installed your software, so you can rest assured knowing that your team has the knowledge to use Modern Workplace effectively.
Interested In Microsoft's Modern Workplace Solutions? Get In Touch
Ways to contact us at EverythingTech
General Enquiries
Email: hello@everythingtech.co.uk
Phone: 0161 826 2220
Sales
Email: sales@everythingtech.co.uk
Phone: 0161 826 2220
Support
Email: support@everythingtech.co.uk
Phone: 0161 452 3233
Visit us
Manchester: Hanover House, 30-32 Charlotte Street, Manchester, M1 4FD
London: Jubilee House, 197 - 213 Oxford Street, London, W1D 2LF
Glasgow: 100 West George Street, Glasgow, G2 1PP
Cannock: Watling Court, Orbital Plaza, Watling Street, Bridgtown, Cannock, WS11 0EL