Is your technology strong and secure? Our class leading security products will give you peace of mind.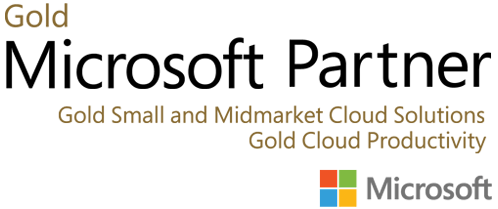 Security for your business IT is vital. Now, that's not exactly a controversial or new thing to say. However, in our experience, a lot of businesses simply don't take it seriously until they suffer a security breach that affects sensitive data or the workings of their core business. This is when they regret not having thoroughly managed security services in place but by then, it's too late. Here at Everything Tech, we would hate for this to happen to you which is why we think our managed security services for your business IT is perfect. 
We work hard to protect Manchester-based business with our managed security services and we want to help you. From using our unique expertise to offer you and your team expert advice, right the way through to proactive services that prevent security incidents before they become detrimental – we do it all. 
As security experts based in Manchester, we believe that security management should involve thorough proactive monitoring to stop things happening, instead of just being reactive to issues once the damage is done.
"UK companies of all shapes and sizes lose £40 Million a day to cybercrime"
Some Stats About Cyber Threats
Don't think you'll ever be affected by cyber threats? These stats may just change your viewpoint.
Benefits Of Having Managed Security Services For Your Business
Having a Manchester-based business offering you managed security services is a no-brainer. Not only can you rest easy knowing there's a team around the corner using their specialist skills to mitigate risk exposure, but, you can enjoy other benefits like education and training for your staff.
Save Money
Managed security services like this are also a great cost-saving exercise. When something goes drastically wrong for businesses and their security processes, like a data breach, it can cost them both time and a whole lot of money to try and recoup things like sensitive data. It makes much greater financial sense to proactively invest in a team that is going to prevent these sorts of things happening in the first place.
Scalability
As your business expands so will your need for greater data protection and more thorough security systems. By working with Everything Tech you can simply increase or decrease how much of the managed security service you need from us depending on the state of your business with a quick phone call.
More Time To Focus On Your Business
Knowing there is a team looking after your security program allows you to focus on oft-neglected areas of your business. In our experience businesses feel a great sense of relief handing over their security operation to a group of experts. This peace of mind allows them to grow other parts of the business.
Fast Response Times
Working with a business that knows your security software inside out means that, should something go wrong, they are able to act quickly. If a business didn't have managed security services like this they would have to waste precious time searching for, ringing and getting a team in. This long-winded process often makes the situation worse.
How The Security Experts At Manchester-based Everything Tech Can Help Your Business With Managed Security
Education is the most important tool, your team is the weakest link in the chain. Let us help you train and educate them.
Kit needs to be kept patched and up to date, we'll be there to do that for you.
Delivering technology (hardware & software) that keeps your staff productive.
Encouraging staff members to follow best practices.
click to view larger versions
Phishing and social engineering are by far the biggest risk to your business, unfortunately, people are the weak link. Our security awareness training suite will assess the strength and awareness of your team then deliver bespoke training to minimise the risk of your business being affected.
In the real world example below 17% of users disclosed their Office 365 user name and password to our phishing simulation.

What Is Cyber Essentials?
In a world where IT Security is considered vital, your customers and suppliers want to see that your business has high IT security and standards. We can help you implement the technologies required to get you up to scratch and then get you certified with Cyber Essentials.
Cyber Essentials is a UK government initiative operated by the team at the National Cyber Security Centre. It encourages businesses and organisations to adopt good information security practices. 
Organisations can achieve two levels of certification, Cyber Essentials, where organisations self-assess their systems and then this assessment is independently verified. The second certification is called Cyber Essentials Plus. This involves independently testing systems and integrating Cyber Essentials Plus into the organisation.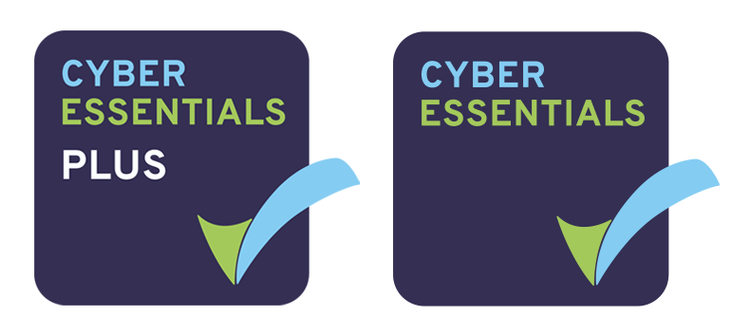 Interested In Working With a Dedicated Manchester-based Managed Security Service Provider? Get In Touch With The Team At Everything Tech Today.
Ways to contact us at EverythingTech
General Enquiries
Email: hello@everythingtech.co.uk
Phone: 0161 826 2220
Sales
Email: sales@everythingtech.co.uk
Phone: 0161 826 2220
Support
Email: support@everythingtech.co.uk
Phone: 0161 452 3233
Visit us
Manchester: Hanover House, 30-32 Charlotte Street, Manchester, M1 4FD
London: Jubilee House, 197 - 213 Oxford Street, London, W1D 2LF
Glasgow: 100 West George Street, Glasgow, G2 1PP
Cannock: Watling Court, Orbital Plaza, Watling Street, Bridgtown, Cannock, WS11 0EL