If a cybercriminal set sights on your business today, how long would it take for them to socially engineer your workforce? With human error causing 95% of data breaches, don't wait to find out the hard way…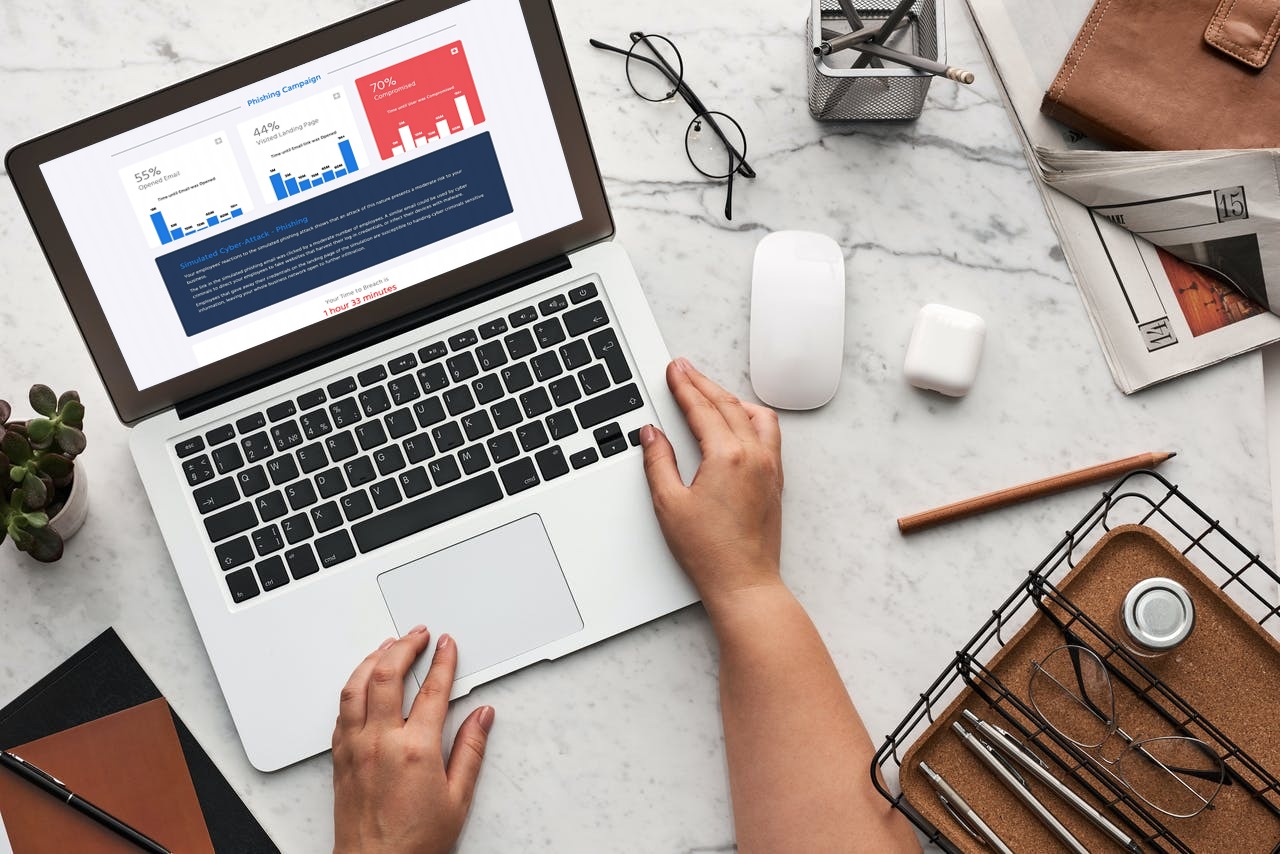 Your employees aren't your weakest link – they're your first line of defence against cybercrime.
A lack of regular security awareness training, up-to-date communications and virtually no way of tracking user behaviour is often the main cause of employees falling victim to attacks.
With an effective security awareness training solution, you can transform your users into a solid first line of defence for identifying, avoiding and reporting sophisticated attacks.
Implement a proactive approach to reducing employee cyber risk by delivering effective computer-based security awareness training from Everything Tech and train your employees to combat cyber threats and drive secure behaviour.
Our solution to Cyber Security is a
user-focused
security awareness training solution
that helps organisations drive secure employee behaviour.
Packed with an extensive library of interactive, video and blog-style content, we offer engaging and continuous computer-based training – easily managed through intelligent automation.
With our training platform you can:
Quickly deploy a continuous security awareness training programme
Reduce the likelihood of human-caused data breaches
Develop a security-minded culture that can combat modern-day threats
Cut remediation time and cost caused by internal cyber incidents
Aid your efforts in achieving regulatory compliance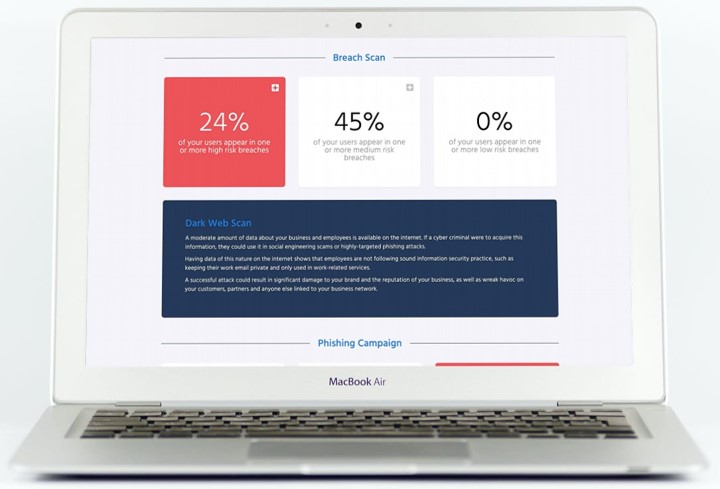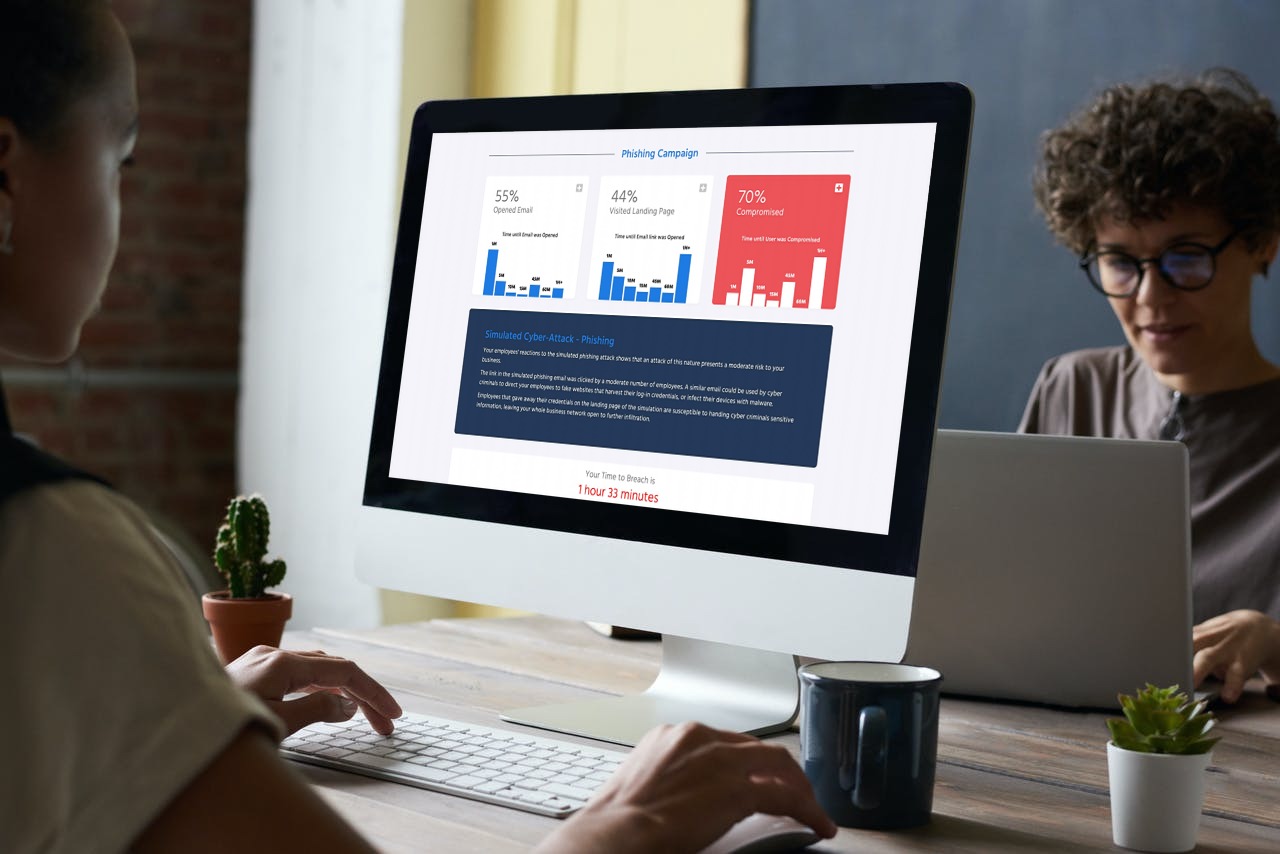 Key features:
Intelligent automation that eliminates repetitive admin tasks and ensures continuous user training
Extensive library of infosec, compliance and custom-built courses – with new additions each month
Individually-tailored programmes that identify and strengthen the user's largest knowledge gaps first
Bite-sized courses – including video, interactive and blog-style content
Easily view user progress from your data-driven dashboard
You can also get your free Human Risk Report (HRR) and shine a light on how a cybercriminal could exploit your staff's cybersecurity vulnerabilities today.
Here's how it works:
Analyse the risk: We'll scan the Dark Web to detect exposed user credentials, then launch a Simulated Phishing Campaign to assess your vulnerable users.
Understand the risk: You'll get a one-page Risk Report that outlines how long it would take to breach your business, as well as your overall Human Risk Score.
 Mitigate the risk: Knowing your risk areas isn't enough – We'll outline how you can tackle your unique human risk areas with clear step-by-step advice.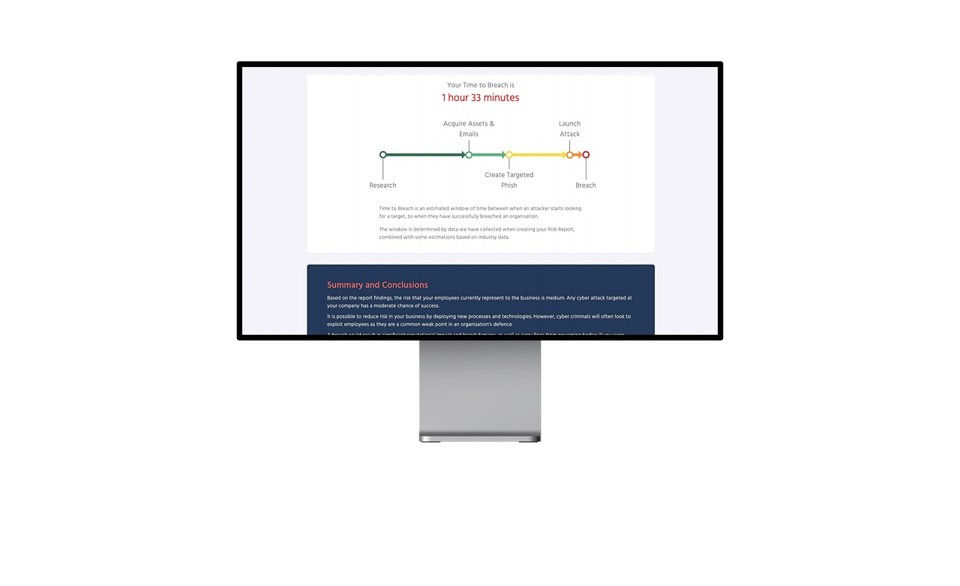 An initial review of IT security & strategy.
Board-level presentation of findings with documented recommendations.
IT budget proposals with short, medium, and long-term expectations.
A path to IT best practice working towards Cyber Essentials (+) and ISO 270001
Ongoing management of technology and implementation of the strategy.