Tech Gifts to Impress your Partner this Valentine's Day!
It's February 2018 already, can you believe it? Where is the time going?!?
Our lives seem to be getting busier by the minute, making the years feel like they're going by quicker and quicker. Can we not press the pause button for a moment? (!!!)
With Valentine's Day approaching I thought about how, within our busy lives, we can sometimes forget to press pause. Take a break, spend time with our significant other and show them the love and appreciation we have for them.
With this I have put a little list together of a whole range of elegant and simple but brilliant tech gifts. Perfect for your other half or even if you just fancy treating yourself. After all you made it through January, you deserve it!
Electric Wine Opener 
Is your partner a wine lover or a wine enthusiast who might have just finished dry January? This would be a perfect gift for them. These electric wine openers will allow you to be able to enjoy a glass or bottle of excellent wine without the pre-workout of trying to get in the bottle! Not only are they handy but they look the part too with their sleek metal designs.
Tile Mate (key/phone finder)
Does your partner have the tendency to always seem to have 'misplaced' or 'forgotten' where their keys, wallet, phone or anything remotely important is? Then Tile Mate would be an excellent practical and loving gift for them. It is a small device that attaches to the object that 'magically moves itself'. The device helps you to easily track your belongings by clicking on the Tile Mate mobile app. It will ring if your item is within 100ft Bluetooth range or, if it is your phone you have lost, you can simply double press your Tile Mate and your mobile phone will ring even if it is on silent.
Health Watches
Health watches are in at the moment and there is a whole range of different looks out there. From Fitbits which are very sleek, digital and modern to Withings Activity and Sleep Tracking Smartwatch which keeps the traditional watch style; excellent for those of you who wish to have both a traditional but chic watch whilst also being able to keep track of all your daily health and activity levels.
Withings Activity watch would be a great gift for your partner if they need to look smart and well presented for most of their day as the watches come in a range of different traditional styles to suit multiple individuals.
Print Phone Case
If your other half loves to take photographs of anything and everything you do, they would love a Printer phone case. These phone cases allow you to print off any of your photographs you have stored on your mobile phone. Mixing new technology with good old traditional photographs, brilliant for someone who loves the new easy way to take and save memories but also misses or loves the old polaroid-style print off photographs.
Sonos Speakers
Sonos speakers are great for individuals who love to listen and boogie to their music throughout the house or host brilliant parties. Sonos allows you to have multiple speakers in different rooms throughout your house and play either the same song throughout or different songs in each room, all with high quality audio. The speakers are all connected to a simple app where you control them which is accessed via your mobile phone or tablet.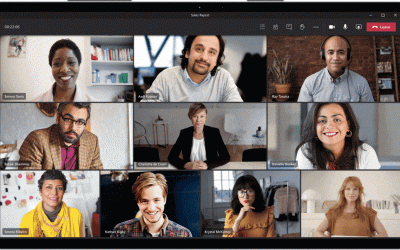 Microsoft are smashing it at the moment. Early in the COVID crisis they came under some criticism for being behind Zoom because they only had 3×3 on a call but the reality is Teams was already a much bigger product. Over the last few weeks not only have they caught up...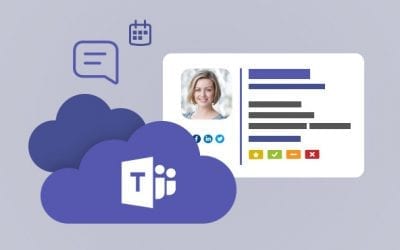 https://youtu.be/ipjBCYYNXYY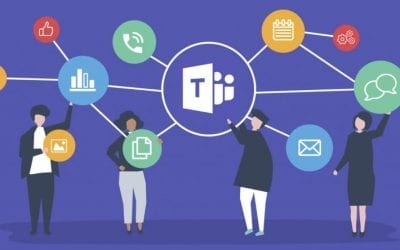 https://youtu.be/bidCVhQLWqc