How My Apple Watch Series 3 is Helping My Work Life Balance
Those that know me will tell you I'm still a nerd at heart and despite the fact I don't do much technical work these days, I still have a huge passion for technology. I love my gadgets and I'm not afraid to admit that I'm a slave to the Apple marketing machine. My wife rolled her eyes recently when I told her that I 'NEED' to upgrade my apple watch to the latest version.
This time though, my motivation was a little different. I'm always trying to find ways to work smart and get the most out of my time, both at work and at home (I'm writing this blog on the bus en route to the office).
If you've never owned an Apple watch, there are a tonne of reasons to empty your pockets into those of one of the world's richest companies, but the Series 3 has a special feature – it can work without your phone! I don't just mean it can tell the time – it can receive calls, WhatsApp messages, texts and almost all the alerts you get on your iPhone.
Like most people I carry my phone just in case of emergency, it's rarely more than three feet away from me but when I'm out with the kids it often distracts me. Social media alerts, news updates and emails are the main culprits for getting me away from the most important people in my life.
Watch Series 3 changes things. It means I always have the capability to make or receive an emergency call or send a text but because the interface isn't as rich and it's a little more difficult to do anything that involves input I tend not to bother unless it's vital.
I like to exercise a lot too and the Watch Series 3 means that (paired with Bluetooth headphones) I can leave my phone at home and take all my music with me. In fact, my apple music subscription means I've got 40 million songs on my wrist!
It's one of those little technologies that's changed my life in a small way.
Everything Tech provide IT SUPPORT to Manchester and the UK
Lee Wrall
Everything Tech Limited
07584 122329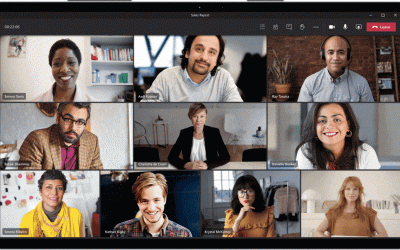 Microsoft are smashing it at the moment. Early in the COVID crisis they came under some criticism for being behind Zoom because they only had 3×3 on a call but the reality is Teams was already a much bigger product. Over the last few weeks not only have they caught up...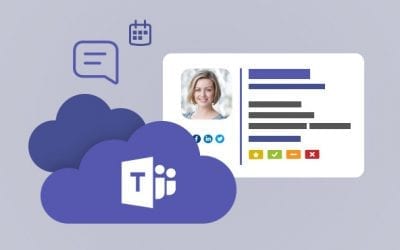 https://youtu.be/ipjBCYYNXYY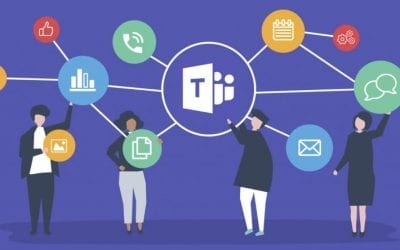 https://youtu.be/bidCVhQLWqc