Our market leading solution built on top of the Microsoft Skype for Business & Teams platform brings together Instant Messaging, voice, video and content sharing in a single place helping your staff communicate quicker and more effectively.
What is Unified Communications?
Unified communications is platform designed to bring your team closer together and facilitate a more flexible, collaborative way of working.
Instant Messaging
In your world at home you wouldn't dream of sending a friend or family member an email. It's a slow, impersonal way of communicating. Most people use services like WhatsApp or Facebook messenger to get a faster more conversation like method of communication.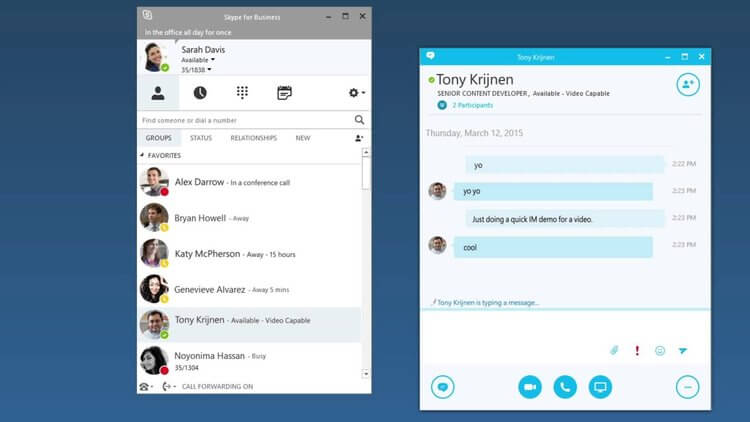 Voice & Video Calling
Interactions are always better in person but when you can't be there seeing the person you're talking to is the next best thing.
Our video conferencing solutions can bring over two hundred people together to communicate like never before. Sophisticated room solutions bring you all together regardless of location.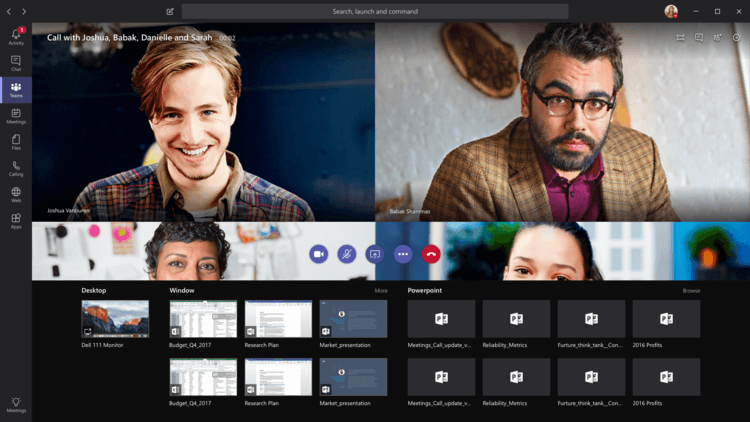 Collaboration and Screen Sharing
Sometimes chat isn't enough and you need to share a document or maybe work on something collaboratively.
With our sharing and collaboration tools a group of people can work on the same document, helping you get work done faster and as a team.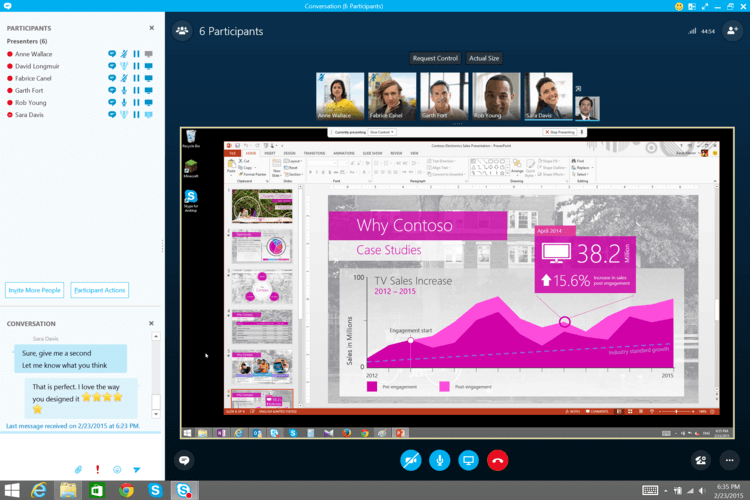 Ways to contact us at EverythingTech
General Enquiries
Email: [email protected]
Phone: 0161 826 2220
Sales
Email: [email protected]
Phone: 0161 826 2220
Support
Email: [email protected]
Phone: 0161 452 3233
Visit us
Manchester: Hanover House, 30-32 Charlotte Street, Manchester, M1 4FD
London: Jubilee House, 197 – 213 Oxford Street, London, W1D 2LF
Glasgow: 100 West George Street, Glasgow, G2 1PP
Cannock: Watling Court, Orbital Plaza, Watling Street, Bridgtown, Cannock, WS11 0EL