Manchester-based Microsoft Dynamics Installation And Training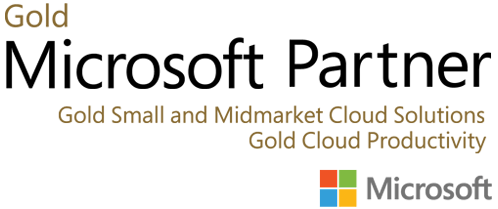 Unlock the power of Microsoft Dynamics and ensure every member of your team is well versed in this fantastic business application. Our team at Everything Tech will work with your business to identify what elements of Dynamics will help you before installing and setting it up so that you're good to go from day one. We adopt a more holistic approach to installation and will be there with you for every step helping to educate and solve problems as they occur. Additionally, we can provide you and your team with bespoke IT courses for Microsoft Dynamics that feature tangible learning outcomes so you know what to expect from your team when our courses are complete.
What Is Microsoft Dynamics?
Microsoft Dynamics is a cloud-based enterprise platform that combines Enterprise Resource Planning (ERP) and Customer Relationship Management (CRM) into several apps for small to medium-sized businesses. The way that Microsoft Dynamics is set up allows users to start with what they need and grow and expand at a rate that is congruent to their own business expansion. Apps and functionalities can be added as and when. As opposed to spending hours installing Dynamics on dozens of computers, this application can be accessed from any web browser, putting it under the category of Software-As-A-Service or SaaS. As well as ease of access you and the rest of the business can rest assured knowing they never need to update or fix things as Microsoft will apply this automatically.
Dynamics Is Comprised Of 6 Apps:
Sales, where users can build and track relationships with customers to enable the lead generation and help close sales
Customer Service looks to increase customer engagement with a businesses audience in a fast, personalised way
Operations cover things like supply chains and operational and financial planning
Marketing which connects sales and marketing together to ensure harmony between these two crucial departments
Field Service is great for businesses that comprise mobile workers. Intelligent scheduling, remote assist monitoring and contract & inventory management are just some of the features of this app
Project Service Automation allows user to manage projects from inception to delivery
All of these apps are underpinned by predictive, actionable insights in a fashion that is user friendly and scalable.
Microsoft Dynamics looks and sounds fantastic, that's because it is! But, a lot of business can be put off and feel daunted about the installation process. This is where we come in. We have years of practical experience with these solutions which makes us the ideal company to help guide, install and train your company. We'll work alongside you to identify which elements of Dynamics would be best for your business and then go ahead and install this on your business' computer systems so that they're ready to be used on day one. Once installed we can also train your team in how to use the selected solutions.
Interested In Some Manchester Based Microsoft Dynamics Installation And Training? Get In Touch!
Ways to contact us at EverythingTech
General Enquiries
Email: hello@everythingtech.co.uk
Phone: 0161 826 2220
Sales
Email: sales@everythingtech.co.uk
Phone: 0161 826 2220
Support
Email: support@everythingtech.co.uk
Phone: 0161 452 3233
Visit us
Manchester: Hanover House, 30-32 Charlotte Street, Manchester, M1 4FD
London: Jubilee House, 197 - 213 Oxford Street, London, W1D 2LF
Glasgow: 100 West George Street, Glasgow, G2 1PP
Cannock: Watling Court, Orbital Plaza, Watling Street, Bridgtown, Cannock, WS11 0EL