IT Support Wilmslow
Comprehensive Business IT Support Services
At Everything Tech, we offer experienced IT Support services to businesses and customers in the Wilmslow and South Manchester area. Our reliable services and skills are renowned, as is our ability to help implement the latest software and technology that can help your business improve all aspects of its daily operations, and increase the standard to which you produce work.
From ensuring you have rigorous cybersecurity measures in place, to our 'Just Add Staff' service which sees you enjoy all the latest technology for one simple price. At Everything Tech, we have a comprehensive range of solutions as well as years of experience, and, by combining these two elements, we're confident that our specialists can help your company in Wilmslow with its IT infrastructure, software and network.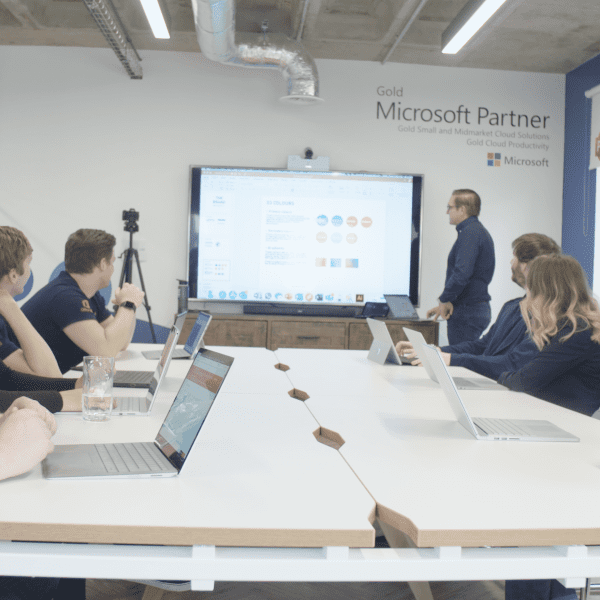 Why All Different Types Of Businesses In Wilmslow And The North West Work With Everything Tech
Across Wilmslow, there are businesses that enjoy the proactive, holistic approach to IT support that our team at Everything Tech offer. It's a real team effort and our personnel are experienced across a range of different areas of IT. 
This breadth of experience is matched by very few competitors and it allows us to solve virtually any issue as part of the overall approach, which is both cost-effective and good for long-term IT security. In addition to our knowledge, our proximity is also of benefit to Wilmslow-based businesses. Our main building is based in Manchester City Centre, which means we're able to be on-site, helping you with your issues in no time. 
We'll also work to get to know your business and look to impart our knowledge and wisdom so that, even after you finish working with us, your company is more comfortable with IT as a result. 
Contact Everything Tech To Talk About Our High Standard Of IT Support
If you're based in Wilmslow or the nearby areas of Bolton and Rochdale, and are looking for comprehensive IT Support that is proactive and empowers your employees, then be sure to get in touch with us today by phone on 0161 826 2220 for general enquiries or 0161 452 3233 for support or fill out the contact form on this page.