IT Support Rochdale
Comprehensive Business IT Support Services
Across Greater Manchester, in areas such as Rochdale, the need for a quality IT support service is paramount to business success. Without rigorous cyber-security measures, well-optimised communication infrastructures and the latest technology, your business cannot succeed. Here at Everything Tech, we understand this which is why we offer local businesses, across Greater Manchester, a wide range of solutions that help solve common issues and ensure bigger, more fundamental problems are future-proofed – this is what we mean by a holistic, proactive IT support service.
If you're fed up with you and your staff wasting time fixing technology, or dealing with server and data issues, and would rather be focusing on other responsibilities, such as the future success of your business, then you should get in touch with the staff here at Everything Tech. Our location, in Manchester City Centre, has allowed us to help countless businesses in Rochdale and the surrounding areas of Bury, Salford and Altrincham.
In addition to all this, we're also, as an IT support company, a Gold Microsoft Partner. This high-quality accreditation makes us ideally suited to help you in the development of your Office 365 infrastructure. No matter which solutions you choose, we're confident that they will provide excellent, cost-effective benefits which will help you now and in the future.
You can contact us here at Everything Tech, a Manchester City Centre IT support company that goes the extra mile for Rochdale-based business, by phone on0161 826 2220 for general enquiries or 0161 452 3233 for support or you can fill out the contact form and let us know your requirements.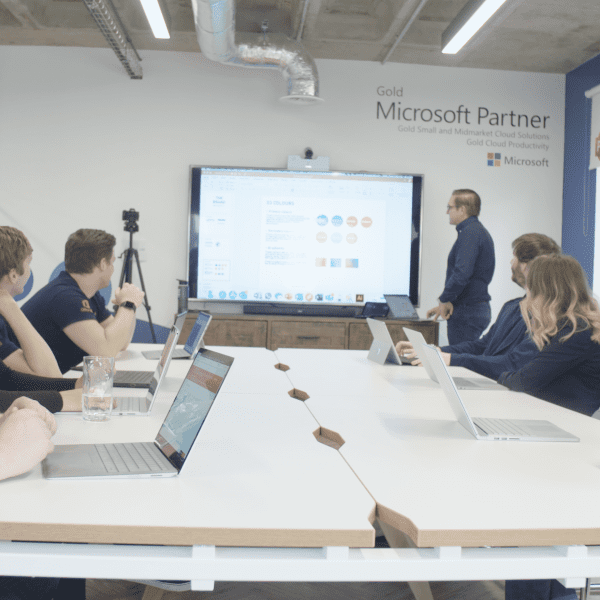 Get In Touch With Us Today
If you're based in Rochdale, or the nearby areas of Bolton and Wilmslow, and are looking for comprehensive IT support, from a company that understands its responsibilities and is passionate about finding you great solutions, then get in touch with Everything Tech today. You can call us on 0161 826 2220 for general enquiries,0161 452 3233 for our service desk or fill out the contact form and let us know your requirements.