Delivering Bespoke Medical IT Support | Ensuring Your IT Systems Help Provide Quality Patient Care | Integrating Your IT Systems
 As you'll see, there are very few companies that offer such a comprehensive level of IT support. Manchester and the surrounding areas of Bolton, Salford, and Rochdale are just some of the places in the northwest where we can help.
To discover what a support package from Everything Tech would look like, please read on or feel free to get in touch with our team by filling out the contact form, calling us on 0161 826 2220, or emailing us at [email protected].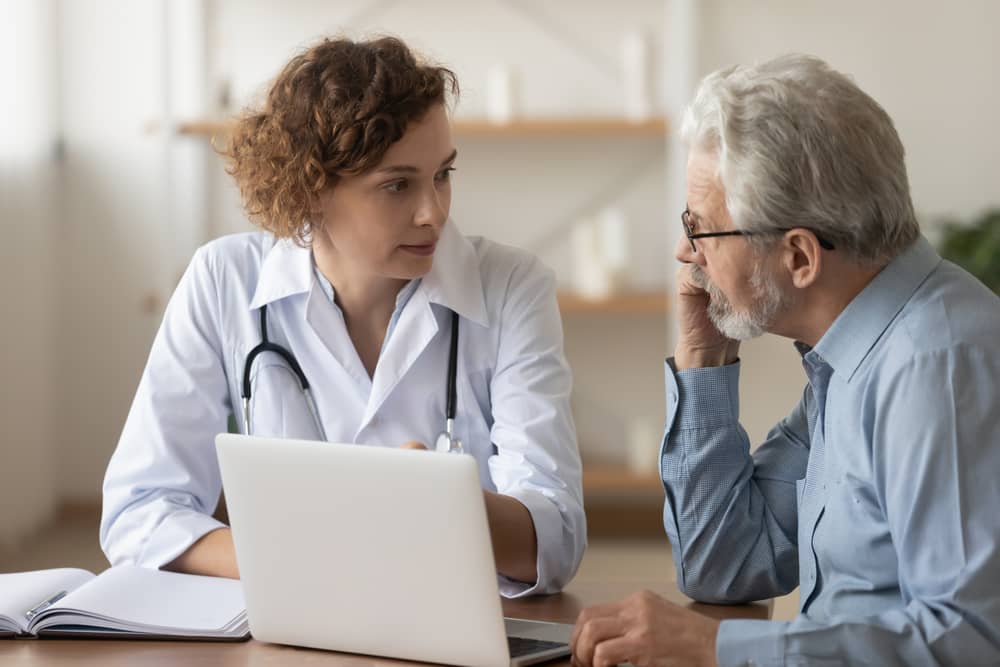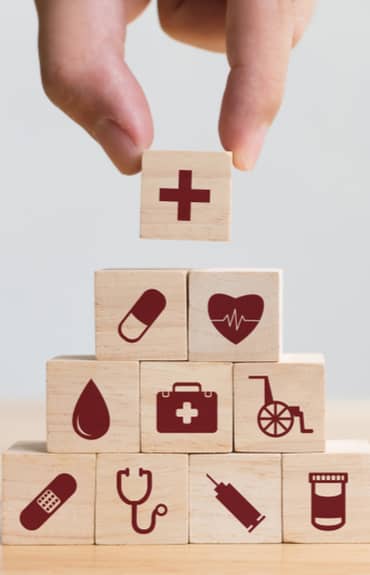 How Our Wide Range Of Managed IT Solutions Help The Healthcare Sector
No matter what issues you're facing, we have solutions available. We pride ourselves on being able to go into a healthcare setting, fix those immediate problems and also implement long term processes and procedures that will improve the ways of working. This two-pronged approach ensures success right across the board, and will fundamentally improve everyone's relationships and interactions with IT.
As a Microsoft Gold Partner, we can integrate sophisticated cloud solutions into your medical setting. This kind of infrastructure means people can access medical records from wherever they are, and speak and collaborate with other specialists using sophisticated unified communications. 
Secondary care providers that bid for NHS contracts need to be able to prove that they can easily integrate their IT systems with the National Health Service. This allows them to win said contracts, and the trust of the NHS to carry out the vital care services on those who need it. 
Having worked with countless companies looking to help the NHS with their services, we know how to achieve the high levels of infrastructure that are needed. We'll ensure that, once our team has finished, you'll be able to seamlessly and easily access NHS Spine and the wider NHS digital network. We can also help with connecting to specialised health systems, and even deal with smart card readers to allow providers to enter buildings and get on with providing five-star patient care.
Further to all these medical IT solutions, our team can train your staff on all of this new architecture so that they are ready to use it from day one. So often, IT solutions are greatly underused, thankfully, we can ensure that your entire practice, hospital, or pharmacy are getting the most out of your investments.
In a digitised world of healthcare, cybersecurity solutions are critical. The moral and ethical problems of a data breach or cyber hack are too catastrophic to comprehend, and that's before you even think about the negative PR it would cause. For those looking to win high-value medical contracts with the NHS, having elite level cybersecurity software is the minimum – you simply cannot succeed or grow your secondary care business without it.
To ensure you have this, we offer, as part of our managed IT service, IT security and a backup and disaster recovery programme. Both of which can stop sophisticated cyber attacks and ensure that essential patient data is backed up and can be recovered in minutes. 
The Common Issues Our Customers Face
As experts in the world of managed medical IT support, we have come across all sorts of issues that hamper a healthcare provider's ability to integrate into the NHS and win contracts. These can range from frustrating to detrimental and all of them can stunt nurses, doctors, and other healthcare professionals' ability to look after patients and focus on their care. Below, we describe three of the most common issues that we come across in a variety of settings. Thankfully, our IT solutions for the healthcare industry can combat these in a relatively short space of time. 
Use of legacy healthcare IT systems 
The move from paper records to a digitised process has caused there to be hundreds of outdated legacy systems, most of which are still used by doctors and care teams in the NHS to this day. These administrative systems house patient data in a clunky and old fashioned way which make it harder for users to fulfil contracts in the way they would like to. All of this can slow the average response time for patients being cared for by outsourced secondary care providers and increase costs. What's needed is a migration to a secure, cloud-based system that can be accessed by the relevant people in seconds.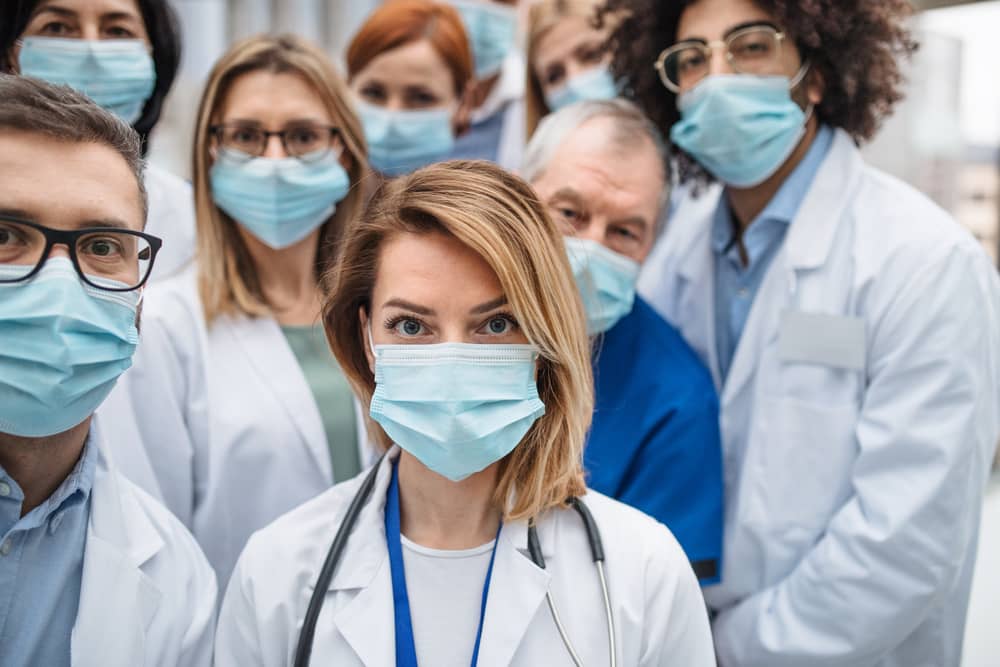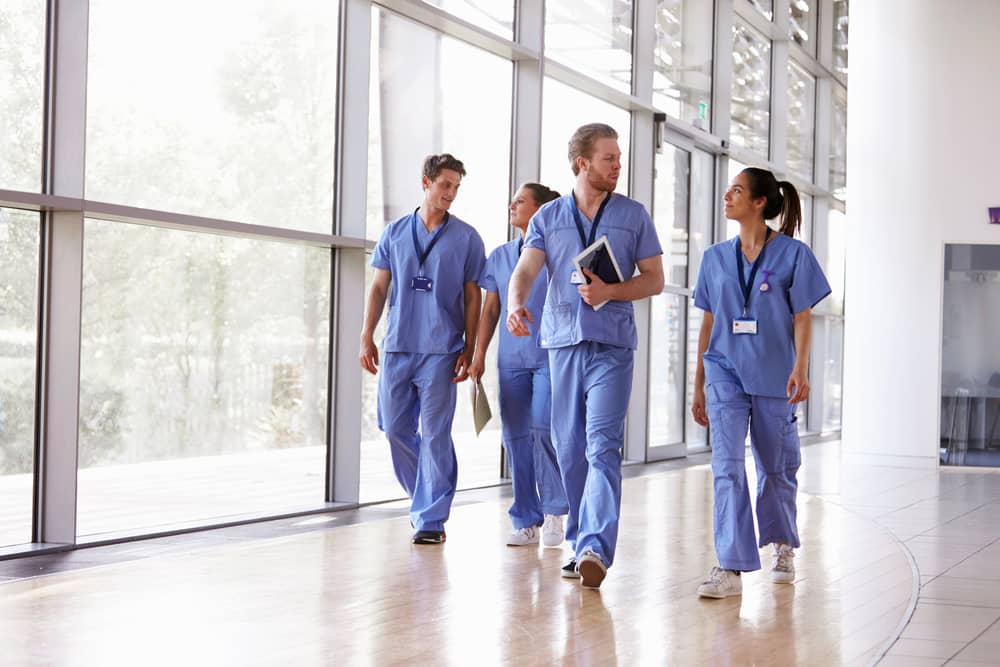 Lack of integration
Systems in healthcare, both public and private, fail to speak to each other. A singular set of data isn't stored in one unified place, disparate data sets that include a patient's medical records are altered on one system, and not on another. A typical clinical decision takes longer because more professionals have to be contacted because the data is not being updated from one, integrated source. By working with our team of healthcare IT professionals we can guarantee integration to Spine, NHS Digital, and there IT systems. All this will ensure you're the most attractive option for the National Health Service when they're deciding who to award contracts to.
The need to retain patient privacy
Arguably the biggest challenge facing the NHS, the private sector, and the care sector. Keeping patient data safe, private, and free from the clutches of cybercriminals is fundamental. Combine legacy systems with a lack of integration and you create serious vulnerabilities in your healthcare IT systems. We help secondary care systems leverage Microsoft 365 to bolster their IT systems and ensure they can see patient records safely and securely.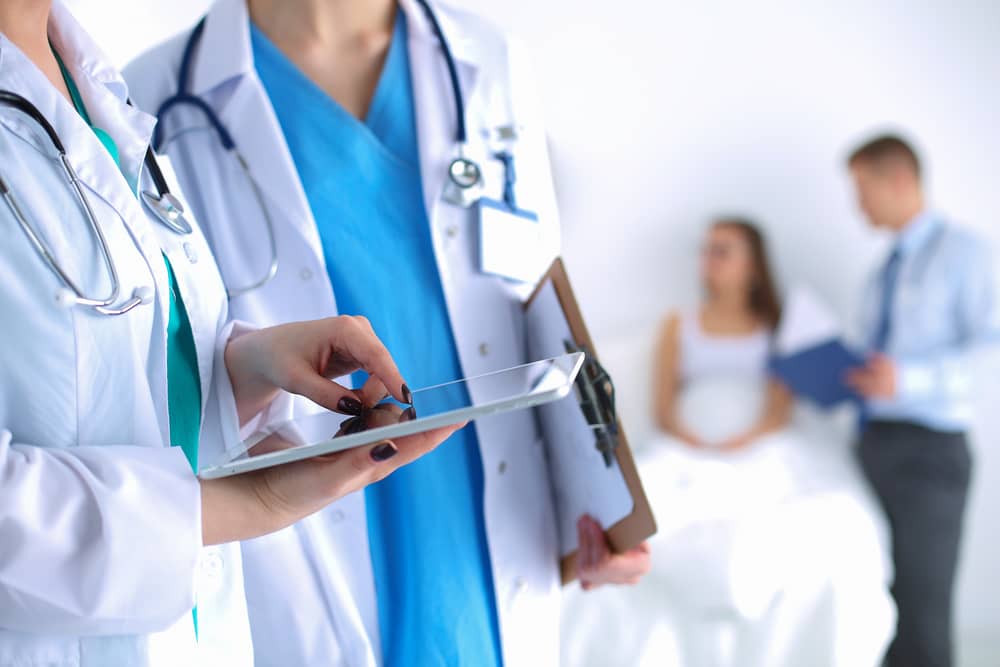 What's Included In This Managed IT Support Contract?
From constant access to professionals with experience in healthcare IT support to the use of the latest hardware and software. There is very little that our managed IT support services don't cover. As well as receiving support, training, and data security assurances, our experts are also incredibly proactive. While your team is working on fulfilling contracts and looking after patients, our medical IT support team will be busy looking for gaps where processes can be improved and recommending new software and hardware that can be used to enhance what's already in place. This proactive work can set you up for long-term success, and ensure you're always a step ahead of other secondary care providers and medical professionals.
In our opinion, though, the most important thing that's included in this healthcare IT support retainer is reassurance. Working with us leaves you to do what you came into healthcare and medicine to do in the first place – care for people. By harnessing our expertise as medical IT support experts you can enjoy a positive relationship with all aspects of IT. It will complement your role in your healthcare setting, not hamper it, whether you work in, and with, hospitals, local NHS trusts, GPs, or hospices. 
Work In A Healthcare Setting? Get In Touch With Our Team Today
If your current systems, settings, and procedures are hampering you and your team's ability to win contracts with the NHS and integrate with existing systems – contact us here at Everything Tech today.
We have the medical IT solutions and support available to radically transform your day to day relationship with computers and software. To discover just how integrated we can make your healthcare IT, call us on 0161 826 2220, or email us at [email protected]. Alternatively, fill out our contact form and a member of our team will get back to you.