Digital Transformation Consultancy
Here at Everything Tech, we have a team of digital transformation consultants who are also experts in a range of IT support services. What we do helps businesses transform the way they work, and ensure they are ready for future change.
The world of work has changed, is changing, and will continue to do so over the coming years. It is striving to meet the demands of a workforce that is more empowered than ever. For businesses, this means that they need to fundamentally restructure the way they operate. They must harness digital technologies today so that they are prepared for the 'digital transformation'.
To do this, it's essential that businesses, regardless of industry, work with our digital transformation consultants at Everything Tech. We can help you increase the role of technology in your business and use a forward-thinking approach. From idea to implementation, combined with a portfolio of solutions, we will ensure you benefit from digital innovation.
As well as a comprehensive digital strategy, we also help with other facets of IT support. We operate in Manchester and have helped people in the surrounding areas of Altrincham, Bolton, and Salford. However, we can help organisations with their digital experiences across the UK.
On this page, you'll find out more about our consultants. You'll also discover how we can help, and why you must act now to avoid being left behind. To start your digital transformation journey, get in touch with our IT services team today. You can contact us by phone on 0161 826 2220 or drop us an email at [email protected]. Alternatively, fill out the form on this page and a member of our support team will get in touch.
What Is Digital Transformation?
Digital transformation is a term that refers to the fundamental ways that a business operates. It also looks at how they use technology and create more customer-centric experiences. This need for transformation has materialised because of the changing ways that consumers shop, and employees work. 
In short, it's about integrating technology into every area of your business. Be that to communicate, collaborate, work more flexibly, or a combination of the three. All to help create greater employee experiences. 
The world of work was already on a path to change forever. However, the COVID-19 pandemic has since accelerated this and arguably ended the traditional 9-5 routine permanently. For businesses, this means they need to transform, at scale, so that they can meet this demand. Meeting employees' needs, and ensuring that business goals aren't affected by tech adoption is a tricky tightrope to walk, however.
While the positives may seem apparent and obvious, implementing them can seem daunting. This fear leads many, in a range of industries, to avoid the topic altogether. Unfortunately, businesses don't have much of a choice. 
They must start developing a digital transformation programme now. If they don't, the consequences of being surpassed by competitors are serious and real. In a world that is hyper-connected, a pragmatic digital technology strategy must be put in place.
While daunting, in actual fact, an effective digital technology strategy is entirely positive. It can help create a new virtual environment that gives employees a chance to work in new ways. These new ways can be adapted around their lifestyles, un-tap new levels of productivity, and offer new employee experiences. 

Recruiting the best people
Companies that can offer genuinely flexible working innovations, based around tech, will hire the best people. The top talent has gotten used to working from home and will expect some portion of remote work. You only have to speak to people who have experienced it to see the change. It may appear that salary is the only factor for people choosing where to work. But, by undergoing a transformation strategy, you can offer outstanding non-monetary benefits and win the talent war.

Increased levels of employee satisfaction
Offering remote working, utilising the Cloud, and integrating other digital tools can lead to a company full of happy employees. Enjoy high satisfaction levels from a workforce who feel that their employer has taken major steps to improve their life. A digital transformation programme can turn your business into a place that people enjoy going to on a Monday.

The impact of a cyberattack, security breach, or accidental data loss can be crippling. By planning your digital future, you can actually increase your cybersecurity strength. This robust infrastructure will protect you from sophisticated attacks. Tools such as access permissions and encrypted messaging all help to ensure the right people have access to your network.
What Are The 4 Main Goals Of Digital Transformation?
There is no doubt that this kind of change in relationship with technology can give you a competitive advantage. This is true in both the short and long term. It may appear that transformation consulting services only help you integrate new digital platforms. However, there is actually much more to it than that. Successful digital transformation projects, such as the ones we can help you with, aren't just skin deep. They are, in fact, about changing an ethos and a mindset. 
Our professional technology experience allows users to work collaboratively and helps firms embed technology into everything that's done. Broadly, there are four main goals that businesses should aim to complete. These are described below: 
Unifying The Digital Experience
Unification should be at the heart of the business strategy. Work to satisfy the needs of your stakeholders – be they employees, customers, or senior leaders – through technology. The whole point of this endeavour is to create consistent, connected experiences that work seamlessly, no matter where people are. People, both employees and customers, are always connected and this should be harnessed. This connectivity will help them achieve their personal goals – be that to work remotely or enjoy more flexible working hours. All this is only going to benefit the organisation that they work for.
Features such as being able to enjoy cross-platform experiences and see 'at-a-glance' views of work, are just a couple of ways you can unify things.
Having The Ability To Deliver At Speed And Scale
It's no secret that the tech world works and grows at breakneck speed. No matter what industry you're in, they'll be a business that is currently working harder than you to innovate. To beat them, satisfy consumer and employee demands, and seize those crucial growth opportunities, you need to quickly transform at scale. 
While this is doable without the help of an advisory firm like Everything Tech, it's much harder. We can unlock platforms that help support innovation at a much quicker rate than if you tried to go it alone. We'll handle the installation, deployment, and maintenance of all these new systems. We can also make sure that they are integrated with legacy programmes, for a period, so that staff aren't overwhelmed. 
Being Able To Empower People To Digitally Innovate Themselves
These days, everyone interacts with technology in ways that suit them. We can customise our home screen on our phones and have our smartwatch display the time in a way that we like. This attitude should be replicated in work. We operate in the transformation consulting landscape and have seen how much easier it is to innovate when you empower people to create their own ways of working. This gives you peace of mind too because you're not having to worry about whether an employees' way of working is causing security issues. Everything is plugged in, talking to each other, and is flexible to different needs.
Connecting The Digital Supply Chain
Connect everything. It's not enough to just have a nice looking website or mobile application. True enterprise solutions are about overhauling the whole process so that the digital supply chain works together. End-to-end process flow, that optimises the key features of connected experiences, needs to be created. This is what makes a business truly digital. To do this, businesses must gather technical expertise, reimagine outcomes and long-term goals, and then find the processes to do that. This ensures everything is done with objectives in mind and guarantees that all aspects of the company will ultimately be connected.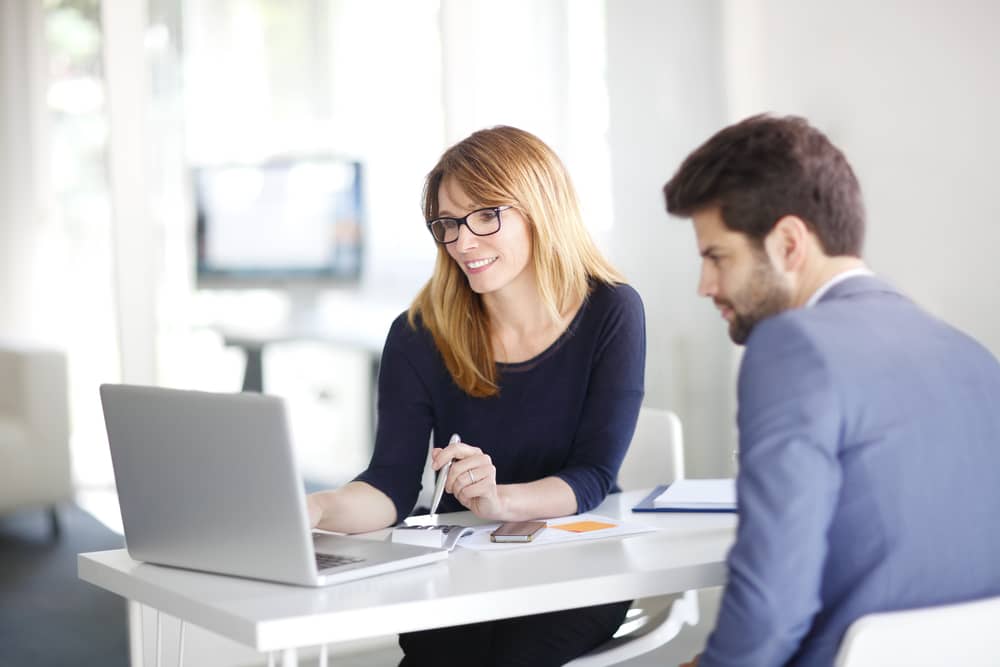 How Does A Business Drive Digital Transformation?
Accepting the need to transform to create a sustainable future that's based around digital programmes, is one thing. Driving it forward, into something tangible, is another. Very often, the excitement of transforming will fade as other business priorities take over. 
At Everything Tech, we've seen this happen too often. This is why our team, as well as using their digital expertise, will ensure that the enthusiasm to change remains high. Below are four ways that we help you retain high levels of drive during a typical working day.
Set Short Term Objectives
Setting short-term goals, and celebrating when you achieve them, is one of the most effective ways of keeping the momentum high. Rather than switching off at the thought of a 4 or 5-year objective, stakeholders are motivated to work and achieve the short or medium-term goal. This switches focus and keeps staff engaged. It also ensures that the overall long term task of radically transforming your business remains on track. 
Retain Perspective
For investors who may be disgruntled or heads of departments who may not see the point, ensure perspective is maintained. A transformation takes months, even years, and hiccups along the way are part of the process. It's important not to throw the towel in the minute something goes wrong. Look to the horizon and put those small problems into perspective – it'll encourage people to persevere. 
Fix Legacy Systems 
Before anything new is introduced, make sure that everything that came before it is fixed. Think of the legacy systems that you're going to keep as the foundations for the new parts that are going to be added to it. If these foundations are shaky, this new transformation will soon fall. Spend real time fixing the bugs, issues, and niggles that have plagued the way you work. It will make any future programmes much easier to work with.
How Our Experienced Team Of Consultants Can Help
Our digital transformation services are centred around key performance indicators, as well as your business's medium to long-term goals. This laser-targeted approach to a digital technology strategy all but guarantees long-term success. Why? Because our bespoke plan is focused on what works for you and your employees.
We'll use our expertise to implement business solutions that will change the way you operate for years to come.
We know that any big adoption of new technology can bring with it questions and consternation from employees. We eliminate this issue by being collaborative and involving all departments from the moment we start working. This makes our approach bespoke to you. It also means that the people who are going to be using these new systems are part of every decision. 
This approach is backed up by our Microsoft Gold Partner status. This status means that our digital transformation consultancy service is run by certified engineers. These engineers know exactly what needs to be done to get the most out of your Office 365 investment. Everything they do will be based on your needs and objectives. 
This certification means you don't have to waste hours of your workday. Instead, we'll find the best ways to implement Microsoft Viva, Teams and Business Voice, and other Office 365 applications such as SharePoint. 
All you need to do is consult with our IT support team. They've been there, done it before, and can get everything sorted without any hassle. By leveraging our in-depth sector knowledge and using tried-and-tested models, we can create positive changes. These changes will be felt by your staff, key stakeholders, and your bottom line.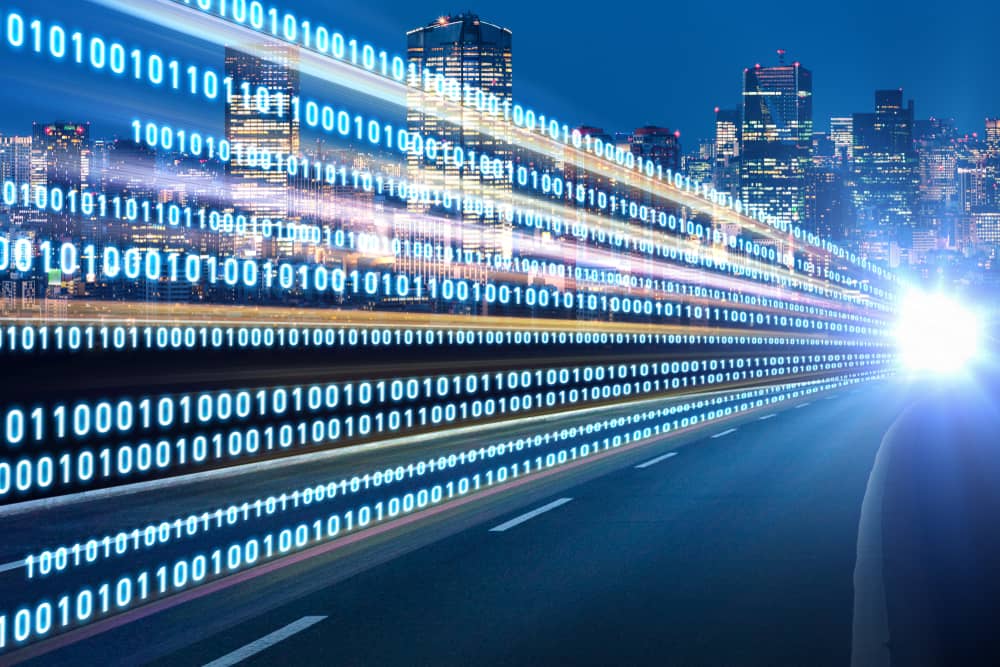 What Is A Digital Transformation Consultant?
As a title, Digital Transformation Consultant might be a role that you've never heard of. In fact, there's a good chance that this role didn't even exist five years ago. A consultant, or technology consulting companies, have a wide range of roles and aims. Very often, the role is shaped by the needs of the client, the size of their business, and their objectives. 
The same applies to Everything Tech. Our teams will work for you, and adapt our proven procedures so that they are bespoke. 
A consultant will assess your current position in the market, examine your relationship with technology, and find out what your needs are. As we'll detail in the 'Our Process' section underneath, a consultant will then develop strategies that are based on digital solutions. 
Good technology consulting companies will go beyond just acting as technology providers. They'll help a business enact effective change management so that coworkers get on board with this overhaul. It can be hard to convince people that the way they work is 'wrong' or 'outdated'. To combat this, structured consultation and short term objectives are needed. A consultant will carry this out on your behalf so you can spend time on the nitty-gritty of the process.
Analysis is the backbone of digital transformation companies and their consultants. Once a consultant has gone through the first few stages, they will carry out a thorough analysis and design the user journey. This helps make the implementation seamless. 
The final step, implementation, will be carried out by the consultant. Very often, they are tech experts who know these programmes inside out. Also, they've installed them a dozen times for other businesses, making everything quicker and stress-free. 
That, in broad terms, is what a digital transformation consultant is, and does. To learn more about what we do, read on and discover our process. 
Our Process
The first step in creating a transformation model that can enact positive change is by undergoing a discovery process. 
This key part of the journey involves our Office 365 certified experts and the wider IT team at Everything Tech. They collaborate and create solutions based on predefined goals, current technological challenges, and longer-term ambitions. 
Upon completion, we'll have a valid, defined strategy that is understood by everyone in your business. We'll consult with staff to identify problems that slow productivity, as well as the issues that are affecting the entire company.
Getting to the heart of these issues will help create solutions that fix them. These will not only make daily work life easier, but they also help to promote long-term growth.
Once the physical solutions have been integrated into your business, we move to the next phase. This involves comprehensive IT training and proactive account management. 
These two elements ensure that teams feel comfortable using the new equipment, and the changing way they work. It also guarantees that your transformation doesn't become stale and left behind as a result of more advanced technology. 
Once we put the framework in place, we can bolt on new tools and features to keep systems fresh. And the best part? All this is done on your behalf, leaving you to focus on maximising this new transformation.
To learn more, and understand the process in more detail, feel free to contact us. You can get in touch by phone on 0161 826 2220 or drop us an email at [email protected]. There is also a contact form that you can fill out to arrange a call with our team.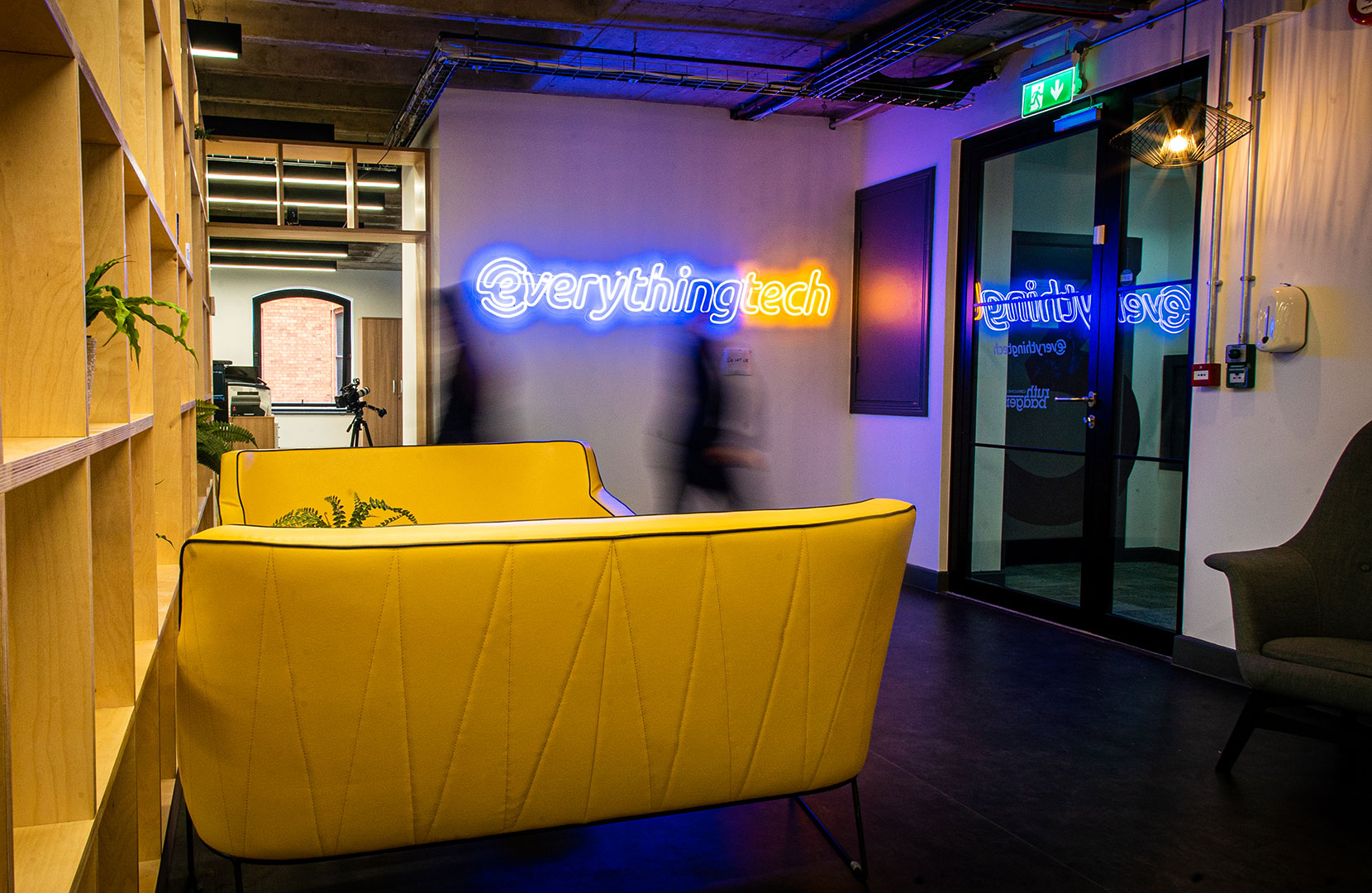 Our Previous Business Transformation Work: How We Secured Firms' Digital Future
As one of the imminent digital transformation companies in Manchester, we've been lucky enough to help people, departments, and organisations complete successful, lasting change. 
We channel all the expertise we offer through our IT support, to create a kind of service that is rarely found elsewhere. 
Because technology is in everyone's pockets, offices, and homes, we can help any industry. Every company will undergo their own transformation. As a result, the type of product or service they offer isn't hugely influential in how they change their relationship with technology. The principles needed to have a successful change are the same for a multinational engineering company and a small city-based architecture business. 
For instance, we have helped accountants create unified systems. Information such as client contact details, case notes, and what was most recently discussed, can now all be accessed in one place. This helps create an accountancy firm that is streamlined, aware of everything that is being done for clients, and one that can offer a better service. 
Clients in manufacturing have benefitted hugely from a digital transformation performed by our team. From creating more joined-up supply chains that allow work to be completed faster, to integrating applications that employees can use to report problems. 
Those in the soliciting sector can benefit from a digital transformation from Everything Tech in a host of ways. We can help implement joined-up systems that speak to each other across multiple devices. This allows firms to bill more accurately, access information from any device (perfect when you're with a client), and involve other solicitors without explaining the case history. All they have to do is visit one collaborative piece of software.
Is A Transformation Consulting Agency Right For My Business?
Any business or organisation can purchase applications that will help them with their process. And, in the short term, these applications may provide some light relief.
But, to achieve a long-term transformation, they must leverage the knowledge of the professional experts at Everything Tech. Only then can they enjoy business technologies that are woven into the fabric of their company.
Our experts will offer many benefits, one of which involves suggesting long-term changes and ideas that were deemed impossible. These suggestions widen the scope of what is deemed doable in the medium to long term. Being able to think in these broader terms gives businesses the edge over closed-minded competitors. This thinking could relate to the products they offer, the scale at which they can grow, or the people that they can hire. 
By working with us, you can tap into our decades of knowledge, and recent success. The experience we have helping other businesses only makes our process more thorough, and successful. 
From automation and Cloud computing to disaster recovery and Cyber Essentials, we can help your organisation improve at a granular level. And, the way we do things is smooth which reduces bottlenecks and irritations.
You'll also be benefiting from an outsider's perspective and a team that isn't emotionally connected to your business. This means that the decisions made are only ever based on data and facts.
This kind of consultancy is also sensible from an economic standpoint. For one simple fee, you get access to a high level of manpower. This kind of manpower would cost thousands of pounds to recruit internally, with no guarantee of success. 
Our experts will work on your behalf to speed up the entire process. This results in your company benefiting from the transformation sooner than you expected too. You also reduce the economic impact of hiring an entire in-house IT department.
Why Is It Important?
It's important because everyone else is doing it. The last few years have seen the world undergo the biggest remote working experiment ever, thanks to the worst pandemic since the Spanish flu. This coronavirus outbreak has just accelerated this need for change and forced businesses to act now. 
This global event has made it so important, a matter of business survival, for companies to explore this space. 
Failure is too big of a risk, and it's imperative that your transformation goes well the first time around. This is why you should work with a transformation consulting agency, such as Everything Tech.
70% of transformations fail due to a lack of enthusiasm and pre-determined goals. Therefore, a successful strategy presents a sure-fire guarantee that you'll be ahead of the competition. If you can be part of that 30% who do succeed, then long-term growth and client acquisition are almost certain. 
Interested In Innovative Ways To Help You Succeed In Your Industry? Contact Everything Tech Today
We're an experienced digital transformation consulting team that has a track record of helping businesses change. We deploy a range of solutions to create a workplace that's going to be successful in 2040, let alone 2021. 
We can harness this consultancy element, along with our other managed services, to ensure success and provide long-term IT support. Manchester is our home which makes us perfectly suited to help business owners in the northwest. This could be in areas such as Wilmslow, Rochdale, and Bury, or further afield in Liverpool, Chester, and Leeds.
If you want to map out a digital transformation journey, and are keen to leverage our knowledge and experience, contact us today. You can get in touch by phone on 0161 826 2220 or email us at [email protected]. Alternatively, fill out the form on this page to arrange a call with a member of our team.